About opera Series
With the debut of 50mm F1.4 FF Tokina is launching a new series of next generation, premium full-frame lenses for high-end DSLR cameras called "opera" series. The new series is designed to perfectly match recent high-resolution full-frame DSLR cameras that demand the highest quality optical designs. Building on the award winning heritage of Tokina's AT-X line of lenses, the new opera series will offer an ever-expanding, premium line of Full-frame lenses that meet the growing demands of high-performance DSLR cameras.

In modern society the word "opera" is commonly used to indicate stage art works that combine drama, music and dance. In Italian it means work or work of art. As an omitted art genre definition opera comes from "opera musicale" that means a piece of music work. In Latin opera comes from "opus" that is still used in contemporary language meaning "great literary, artistic or intellectual work" (e.g. "magnum opus", "opera magna"). We chose the name opera for our new premium full-frame DSLR lens series with the idea that it will help the photographer in creating real "works of art".
"Simply put, the Tokina opera 50mm is one of the sharpest lenses I have ever used. It's resolution was engineered to match 50 megapixel sensors and it succeeds excellently with these high resolution cameras. I would have no problem making a 60+ inch (200cm) print from an images shot with it."

Michael Burnham

"One of my favorite lenses of all time ! So simple as that.

A premium lens with possibly the best optical performance from any DSLR lens I have used so far. Amazing quality and high image sharpness even at f/1.4, its high versatility makes the user able to use it in different types of photography or video with ease."

Chris Anagnostopoulos

"Huge light gathering surfaces of fast lenses usually come up with optical penalties! But there is an exception in my bag. opera 50mm F1.4 FF bring me overwhelming performance results right after open wide to catching single photons in most critical astro-photography sessions."

Vafa Alireza

"If you are after Bokeh and Pin Sharp results, this is your lens. Amazing built quality with incredibly smooth and fast auto focus."

Muhammad Abu Bakar

"The Bokeh beast by day and the Astro King by night!"

Andrew Leggett

"This opera 50mm lens shows no mercy! Every shot is a king. Honestly. As a photographer who shot with so many lenses I can only be amazed by the sharpness and colour rendition that this guys brings. Tokina is obviously aiming for the premium level with the new series of opera. Following to checking it in the heavy New Zealand rain, I can only say good things in this regard. Read my reviews and you find out of why I adore this lens! Well done Tokina!"

Collins Ryàn
About the Product
Overview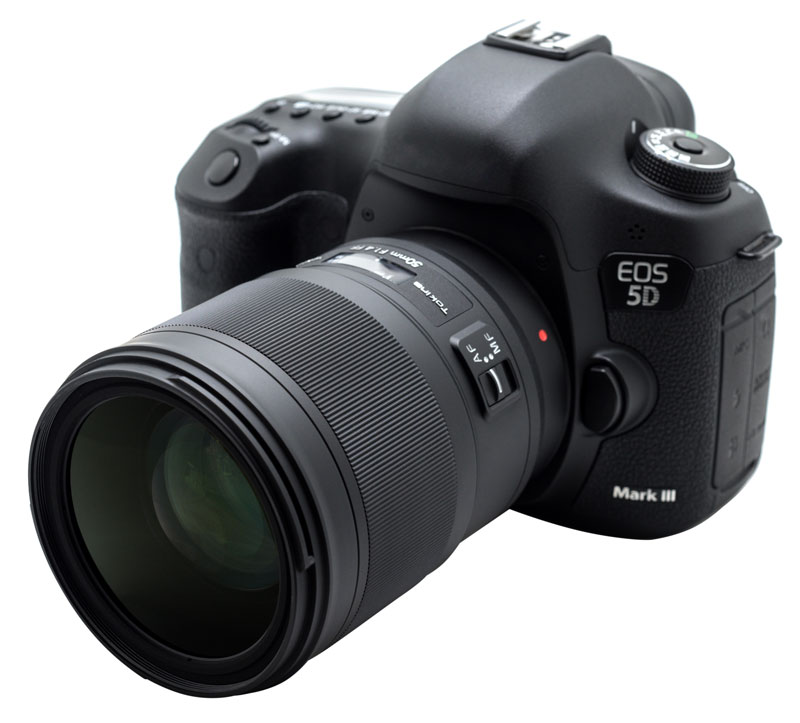 The 50mm F1.4 FF is the debut premium lens in Tokina's new opera series for high-performance full-frame DSLR cameras. The lens incorporates Tokina's latest advancements in optical engineering and electronic design to meet the demands of today's DSLR technology. With advanced features like ring-shaped ultrasonic motors for fast and quiet operation, Tokina's new ELR lens coating technology, and advanced weather sealing technology, the new 50mm F1.4 FF opera lens will be a go-to lens in many camera bags.
Superior optical performance and Natural Bokeh
In order to effectively suppress chromatic aberrations and deliver sharp edge-to-edge images at all apertures, the opera 50mm F1.4 FF optical construction includes 3 lens elements molded from SD (Super-low Dispersion) glass and one aspherical glass element in the rear-focus lens group. The lens incorporates a 9-blade, round-shaped diaphragm for naturally beautiful bokeh. Tokina also incorporates an electric diaphragm specific to the Nikon mount for more accurate and precise aperture control. Fast and quite AF along with superior optical performance at all apertures and focus points makes this lens suitable for a variety of photographic genres and scenes.
| | |
| --- | --- |
| LENS CONSTRUCTION | MTF CHART |
| | |
Exclusive Next Generation Tokina ELR coating
The newly developed, Tokina ELR (Extremely Low Reflection) Coating was engineered to specifically target the visible light spectrum as it enters and passes through the lens. This drastically reduces the reflection ratio when compared to traditional Tokina lens coatings. This results in dramatically reduced ghosting and flare when shooting in challenging lighting conditions especially when strong light sources are within the image.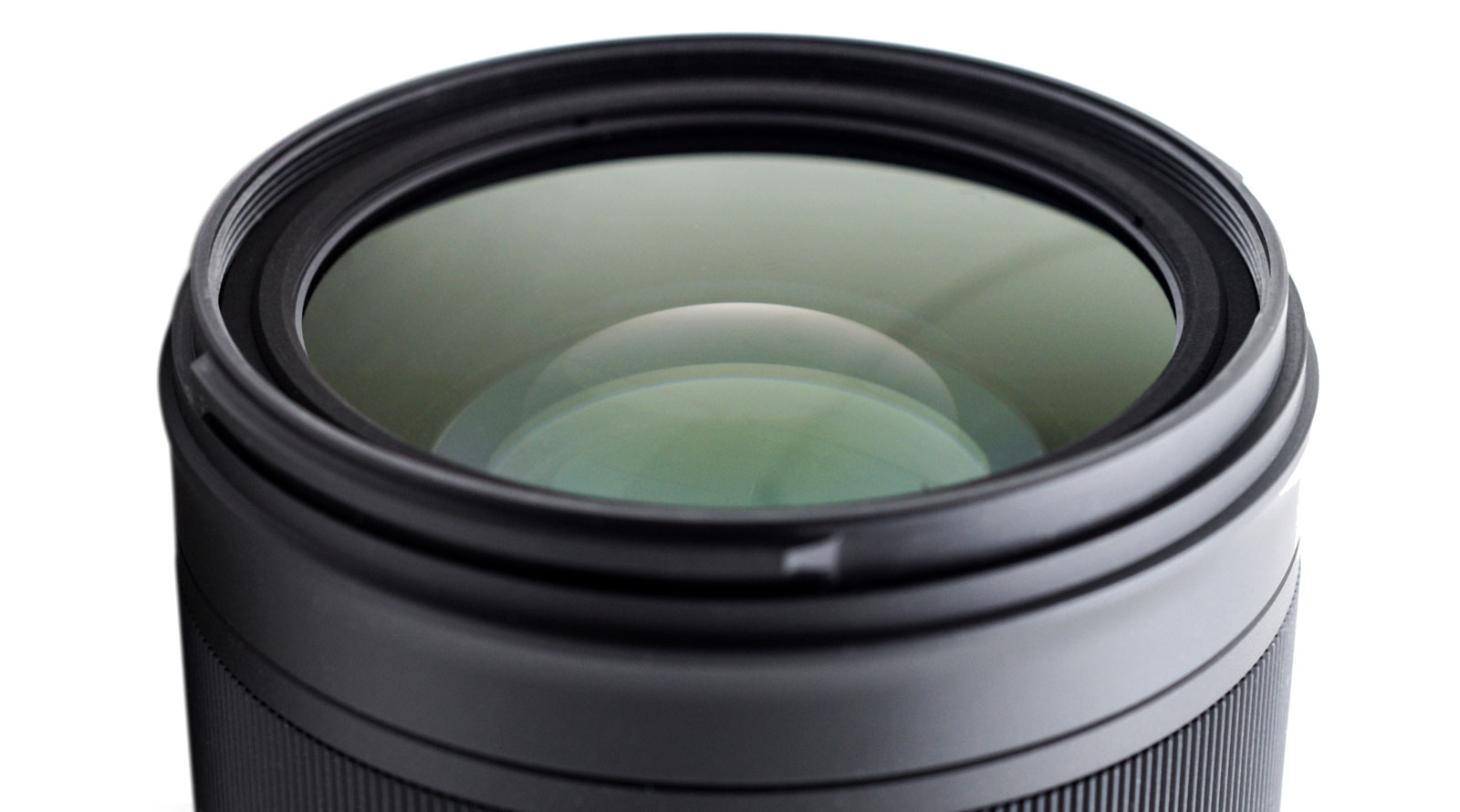 Dust & Weather Resistant Sealing
The lens employs the latest advancements in dust-resistance and weather sealing targeting 8 areas in the lens construction most vulnerable to dust and water penetration. When coupled with a dust and weather sealed DSLR camera, the lens will not let you down even in adverse weather conditions.
* The sealed construction aims to enhance the dust and weather resistant capabilities of the product but does not guarantee that the lens is completely dust repellent and waterproof.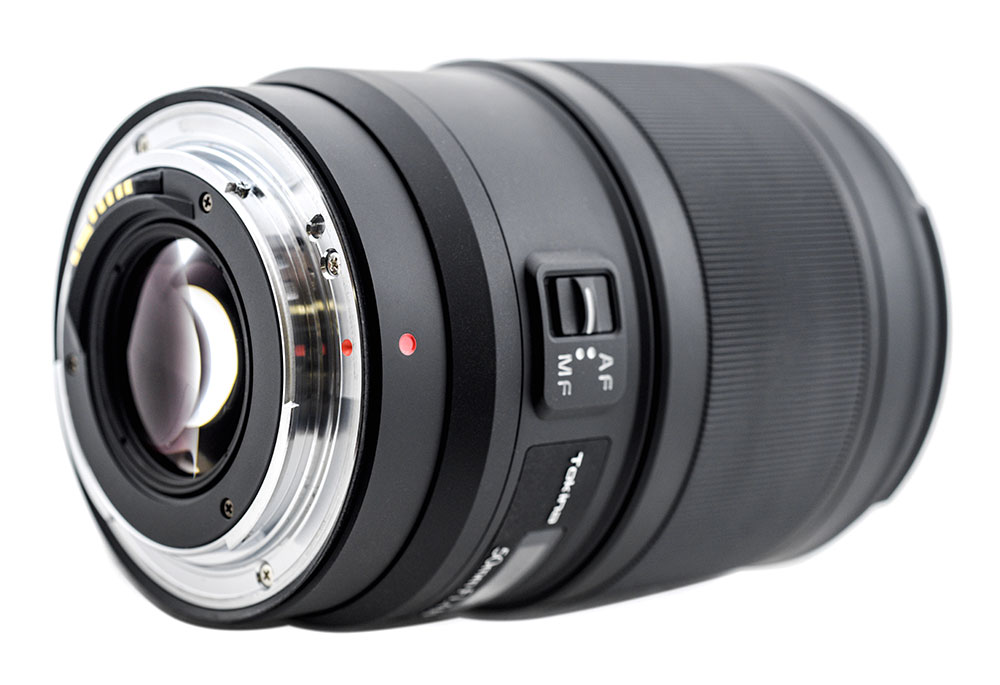 Focus ring rotation
The directional rotation of the focus ring matches the proprietary direction of Nikon and Canon lenses.
Silent and precise AF drive module
To ensure fast and accurate AF, the opera 50mm F1.4 FF incorporates a high-speed, ring-shaped ultrasonic motor for near-silent operation. This provides photographers and filmmakers a valuable tool when speed and quiet are critical features to capturing their vision.
Hood with filter operation window
The BH-726 lens hood included with the opera 50mm F1.4 FF has a special filter window incorporated into the design. When the BH-726c window is removed from the hood the user has access to the filter allowing them to rotate polarizer or other rotation type filter.

---
Time lapse video of C/2020 F3 (NEOWISE) comet shot with Tokina opera 50mm F1.4 FF lens.