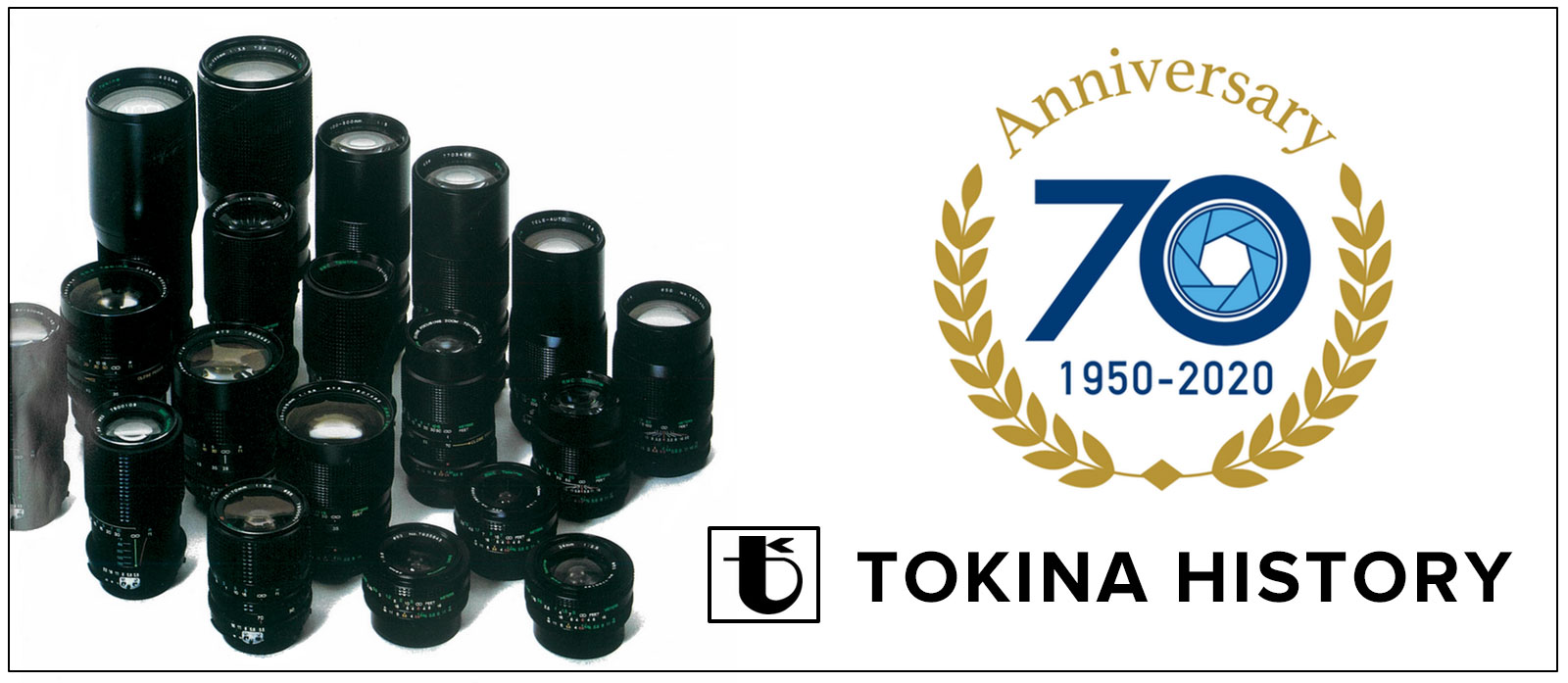 Dear Friends!
The year 2020 is an extremely exciting year for us because we celebrate the 70th anniversary of the Tokina brand. In the commemoration of the big event, we decided to release a special content that brings light to the mostly unknown history of the brand and reveal many interesting facts around the company, including full Tokina lens history timeline and the new 2020 Tokina anniversary line up.

This is an almost unknown fact but there is a book titled "Tokina 30 years history" published back in 1980. The book tells that Tokina's history goes back to 1950 when Tokyo Optical Equipment Manufacturing (in Japanese - Tokyo Koki Seisakusho) was established on May 31 that year in the Shinjuku District (Tokyo). Founded by Mr. Kawaguchi Denkichi, the company began running its business by polishing flat mirrors, lens elements for binoculars, and lenses for slide projectors, as a subcontractor.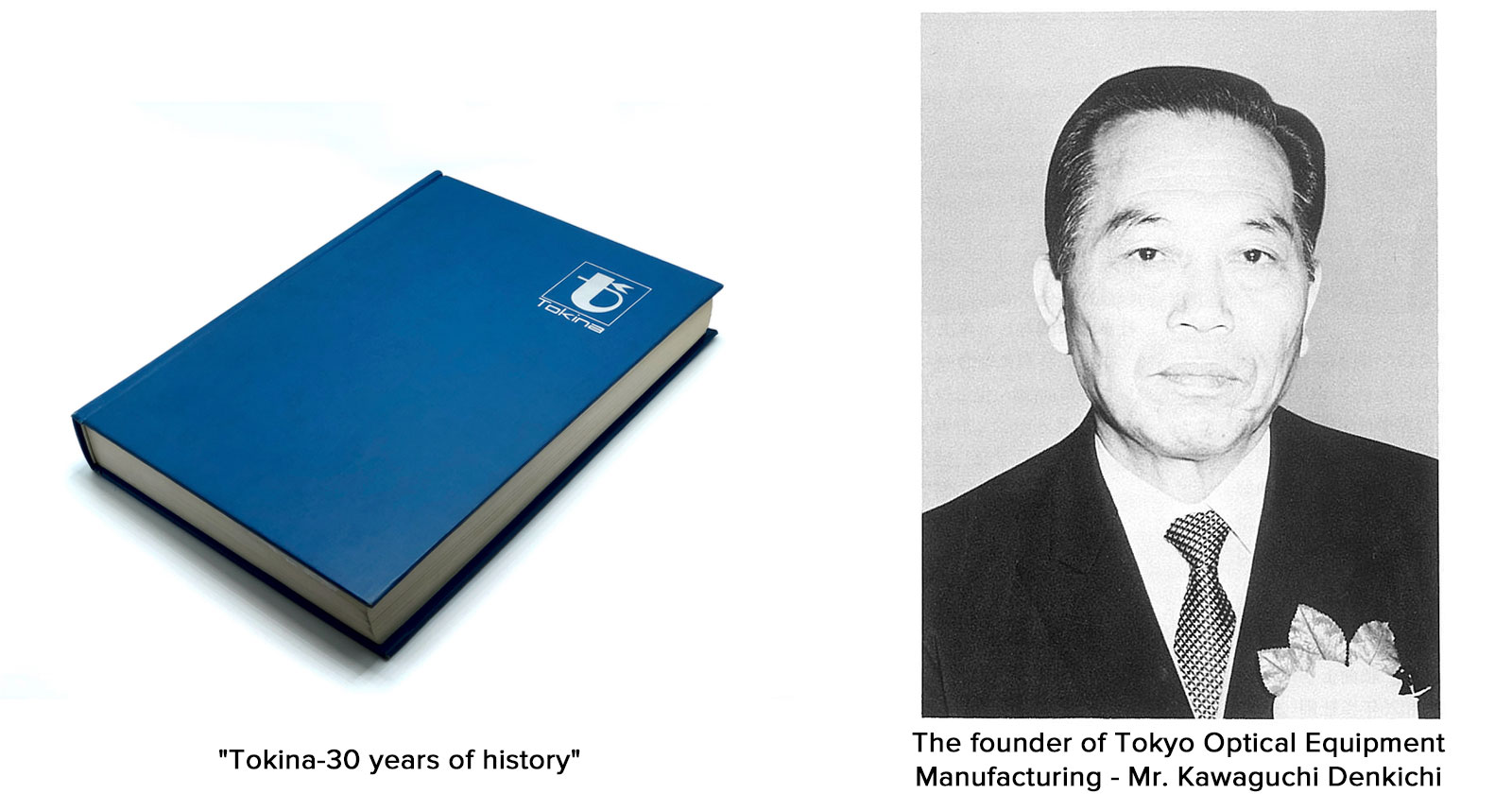 The first 5 years were tough times for the company due to the economic situation right after World War II ended, when it was just starting to recover, and the orders were quite unstable. In 1959, after some restructuring measures had been applied, the company had changed its name to Tokyo Optical Equipment (Tokyo Koki). At that time, the company started to develop lenses for SLR cameras since Nikon and many other Japanese camera manufacturers had been showing drastic sales growth.
The top management realized that Japanese camera manufacturers would probably rule the camera market in the future.

As a start point, Tokyo Koki had begun producing lenses for overseas OEM customers, while simultaneously been dreaming to produce its own lenses. According to the records, the first lenses that were designed by Tokyo Optical Equipment were 135mm f/3.5 and 100mm f/4 prime telephoto lens for HANIMEX brand (Australia).
That was a time when for exporting optical products outside Japan the companies were obliged by JCII (Japan Camera and Optical Instruments Inspection and Testing Institute) to have their own registered brands.

To establish a smooth process of running the lens business, Tokyo Optical Equipment created and registered its very own brand in 1960.
Along the years, several rumours have been circulating about the origin of the Tokina brand. This is now probably a good time to put things close to the truth: The company's President, Mr Kawaguchi Denkichi and his team were dreaming to have a chance to exhibit their own lenses at the famous Photokina camera show in Germany. They had decided to make this dream come true and took "Tokina" from Photokina and registered it as the brand name for their interchangeable camera lenses. Further later, in 1974, the company exhibited its own booth at Photokina (photo below).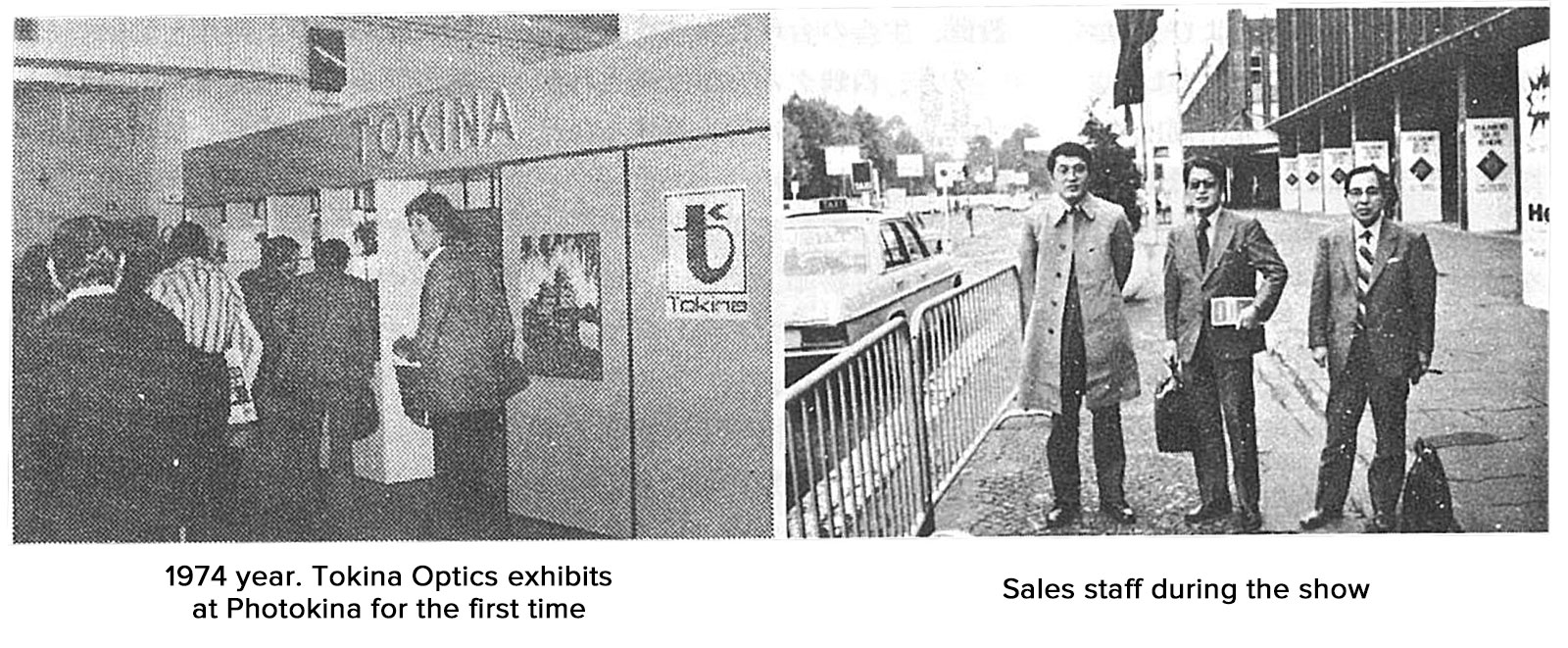 In 1971, the demand for SLR interchangeable lenses was quite substantially growing worldwide, and the company has laid the foundation for its brand by changing company's name to Tokina Optics Co., Ltd. and investing in the future technology.
1981 was marked by announcing two lens series: Tokina AT-X (an abbreviation of "ADVANCED TECHNOLOGY X") for high quality and Tokina SZ-X (an abbreviation of "SYSTEM ZOOM X") for budget-oriented lenses. Both Roman numeral X in the names stood for 10 - as Tokina had planned to release at least 10 lenses for each series.
In 1985 Minolta shook the camera market by releasing its newest cameras α-7000 with new generation AF system. This AF system was much more effective, accurate, and faster than the previous analogs. Tokina, along with other lens brands that, at that period, had been manufacturing mainly manual focus lenses faced quite hard times. In order not to be left behind, Tokina started developing AF lenses to fit the Minolta AF system and shortly afterwards, released its very first AF-supported lens in AT-X series AT-X 270 AF (28-70mm f/2.8) in 1988.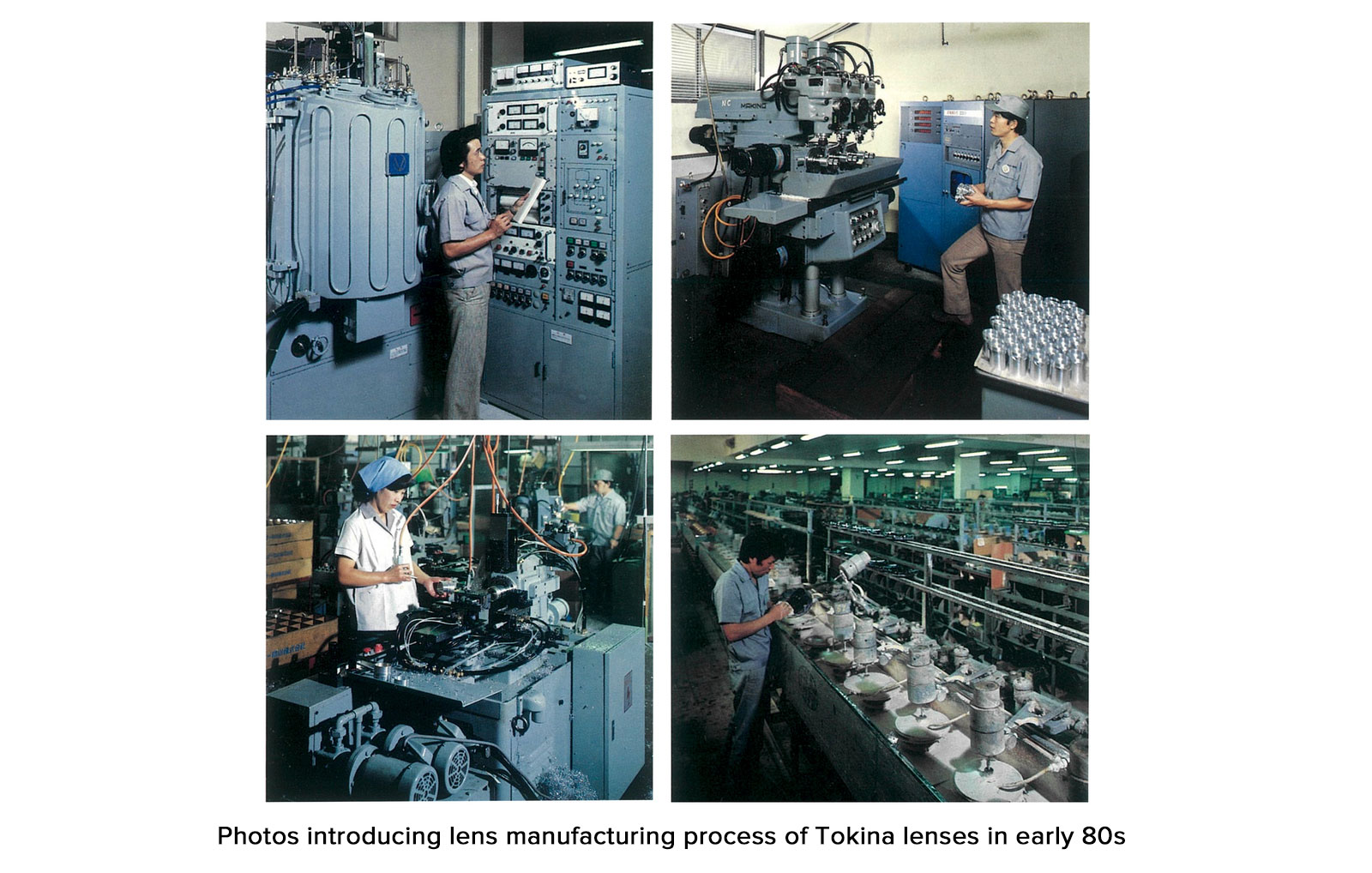 Speaking about Tokina lenses from the 80s, what played an important role in the company's history were two manual-focus models: the telephoto zoom AT-X 828 (80-200mm f/2.8) (released in 1983) and the AF-supported standard zoom AT-X 270 AF (28-70mm f/2.8) (released in 1988).
A misconception that is well present among photographers around the world nowadays is related to the originator of a known, contemporary, and very usable telephoto zoom lens. The very first lens with a range of 70-200mm with a constant f/2.8 lens is mistakenly thought to be Tokina. While being very flattering, this detail is, actually, not entirely precise. Two years before Tokina released the AT-X 828 (80-200mm f/2.8) lens, Nikon released their Nikkor 80-200mm f/2.8. Eventually, Nikkor's 80-200mm turned to be a sort of a "parent" to the 70-200mm f/2.8.
Nikkor 80-200mm f/2.8 had been an expensive (420000 JPY at that time) and heavy lens (1900g), while Tokina's piece had reached only 1080g at a price tag of less than a half of the former's (120000 JPY). Thanks to these unique specifications the Tokina AT-X 828 was mistaken to be the originator of the current standard 70-200mm f/2.8.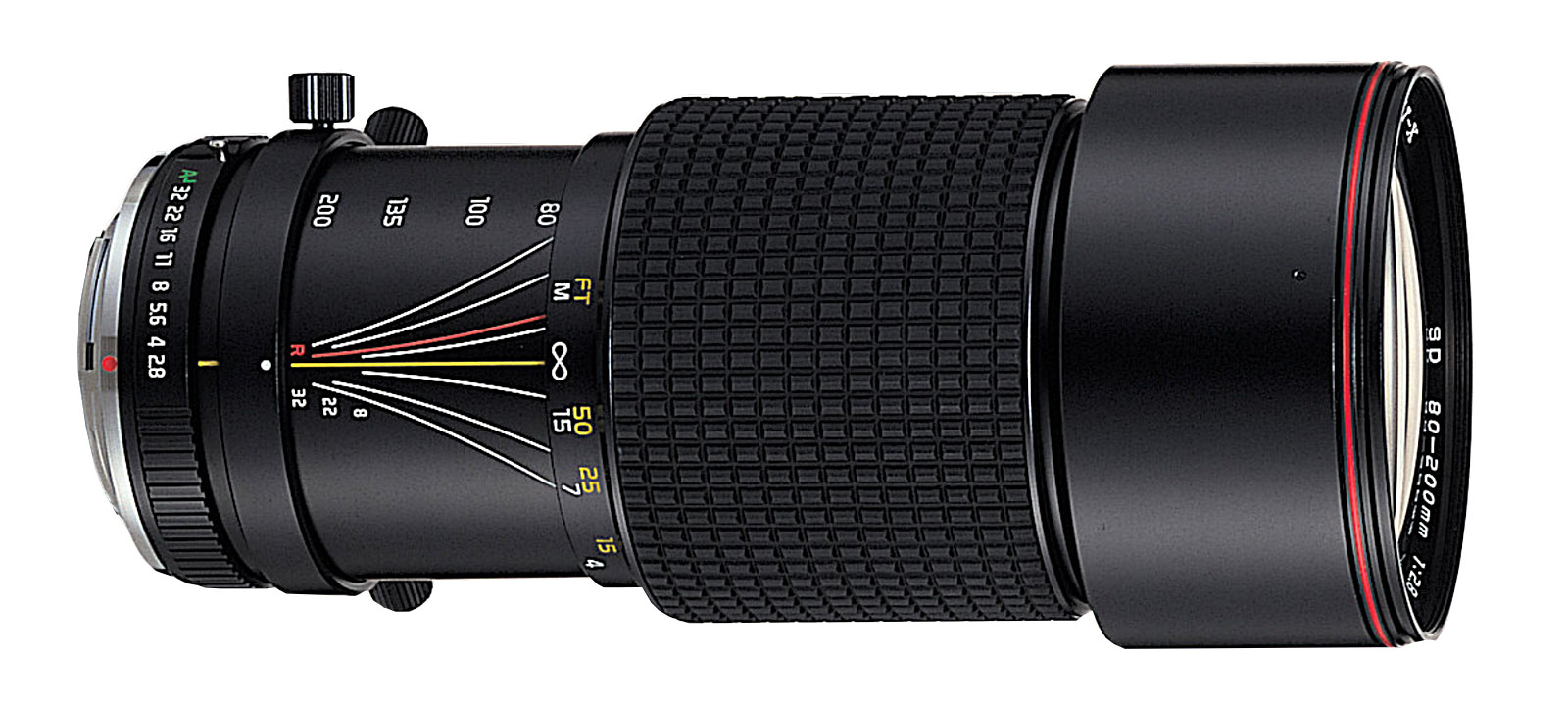 Another model that had contributed quite a lot to the establishment process of Tokina as globally renowned lens brand was the AT-X 270 AF (28-70mm f/2.8). The latter was the first in AT-X series supporting AF function.
While the competitors' 35-70mm f/2.8 featured only 35mm at the widest focal length, Tokina's 28-70mm featured a longer focal range starting from 28mm at the widest. Current models produced by lens manufacturers are essentially standardised to this famous lens zoom range introduced by Tokina.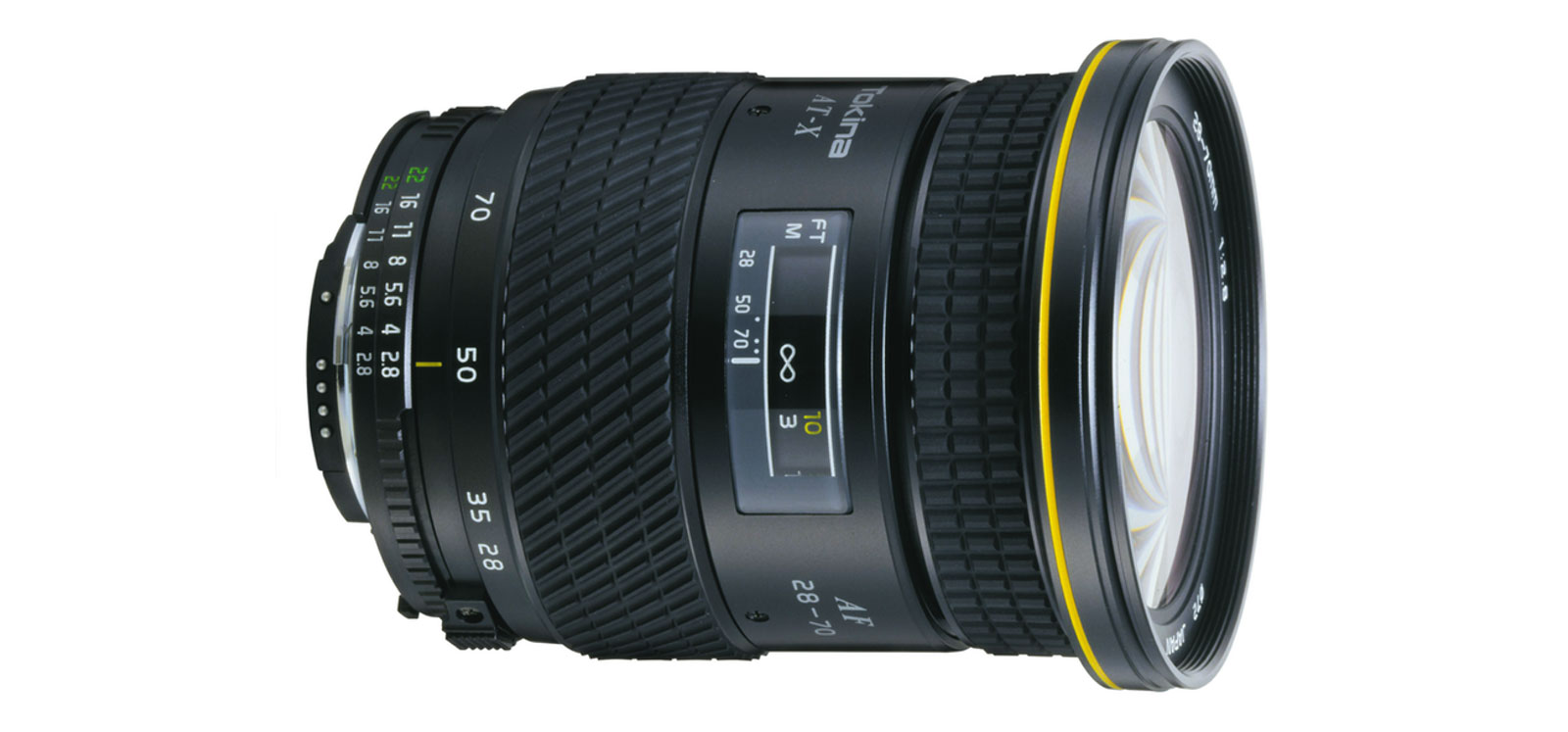 Both aforementioned lenses were redesigned and released in AT-X PRO series in 1994 and further helped to determine the Tokina brand as a renowned, global, fast standard zoom lens manufacturer.
Entering the 2000s, the digital revolution was about to breakthrough. While the first digital single reflex cameras were exceedingly expensive, Canon EOS D60 (released in 2000) and Nikon D100 (released in 2002) made photography more affordable for both amateur and professional photographers. Tokina has slowly but firmly started considering basic technical specifications and develops interchangeable lenses exclusively designed for DSLR cameras.
An additional point of glory came in 2004 when Tokina released the legendary AT-X 124 AF PRO DX (12-24mm f/4) lens for APS-C format DSLR cameras. Wide-angle lenses that had represented the golden standards of that time incorporated expensive aspherical elements from both composite and glass-moulded types. Tokina has succeeded in developing exclusive, high quality, low-cost, and high-performance aspherical element that resulted in releasing a lens that was equal to the competitors' specifications by half of the price!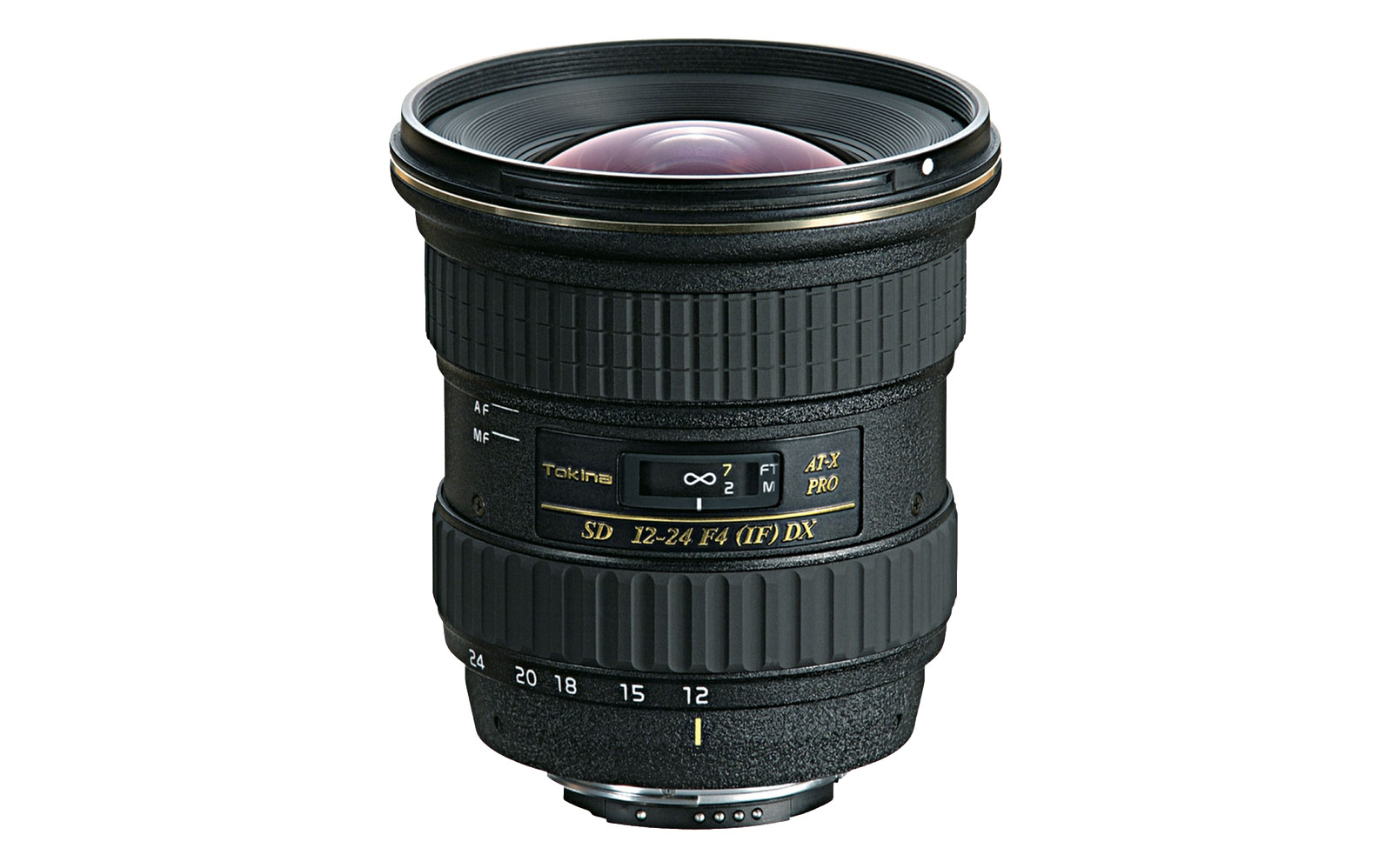 While the above AT-X 124 AF PRO DX has truly been a legendary lens among still photographers, yet, just another legendary Tokina lens that has immensely contributed to the globalization of Tokina brand was AT-X 116 PRO DX (11-16mm f/2.8), released in 2008 that was eventually recognized world-wide among videographers as well.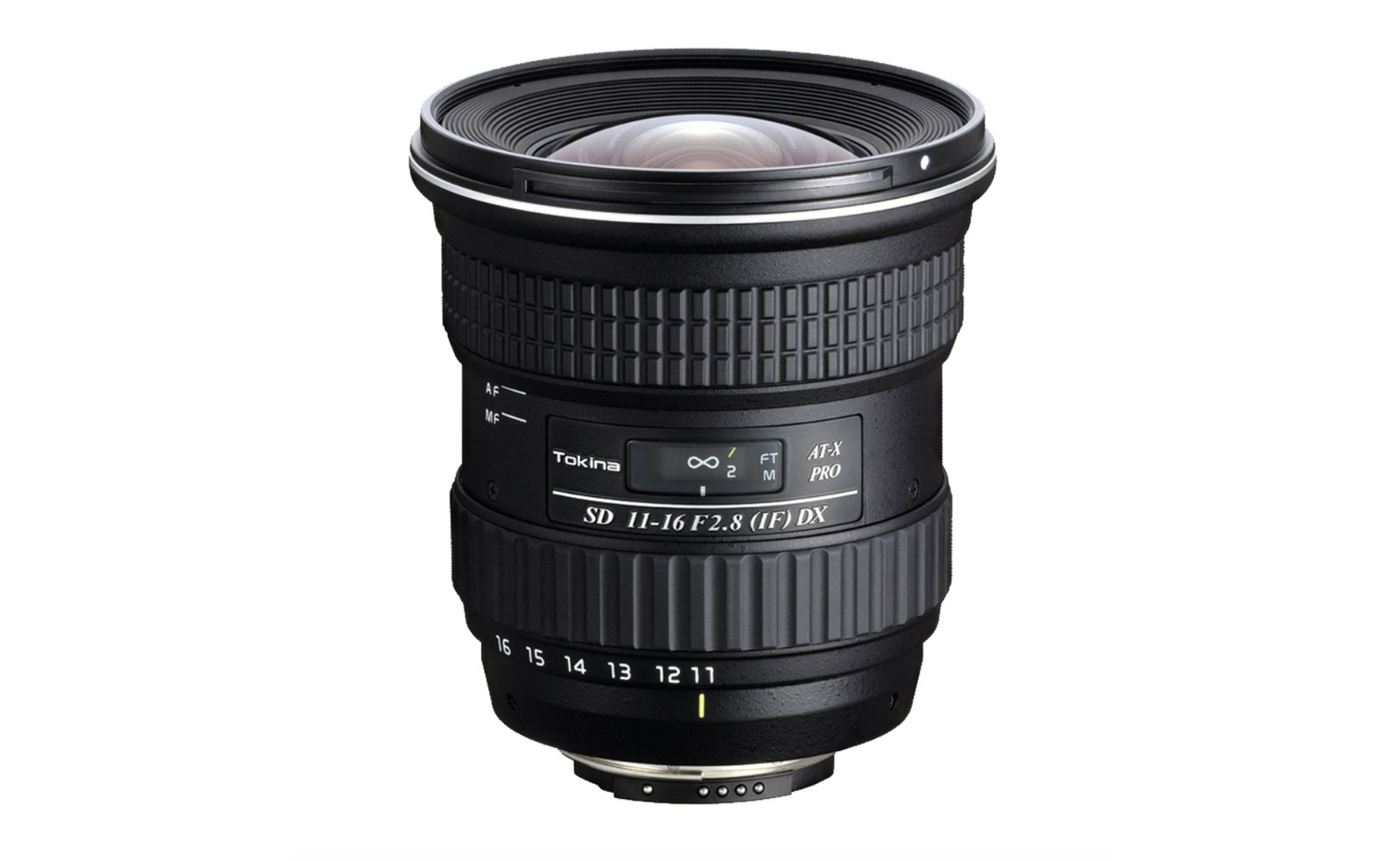 The technology that Tokina has developed and obtained during its long period of history is still being applied in the current models and has been keeping the Tokina brand firmly on the market as the leading global manufacturer of wide zoom lens.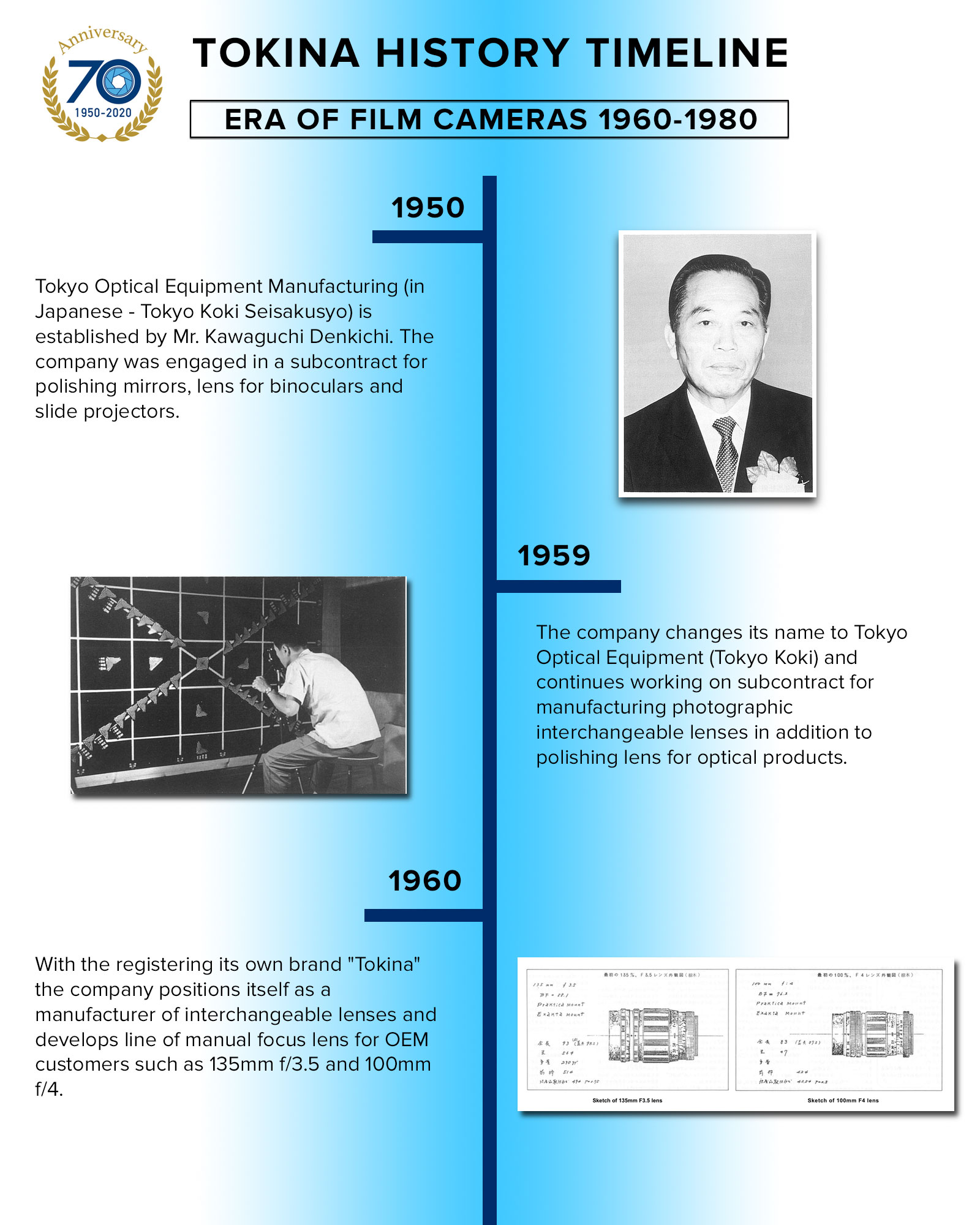 ---
---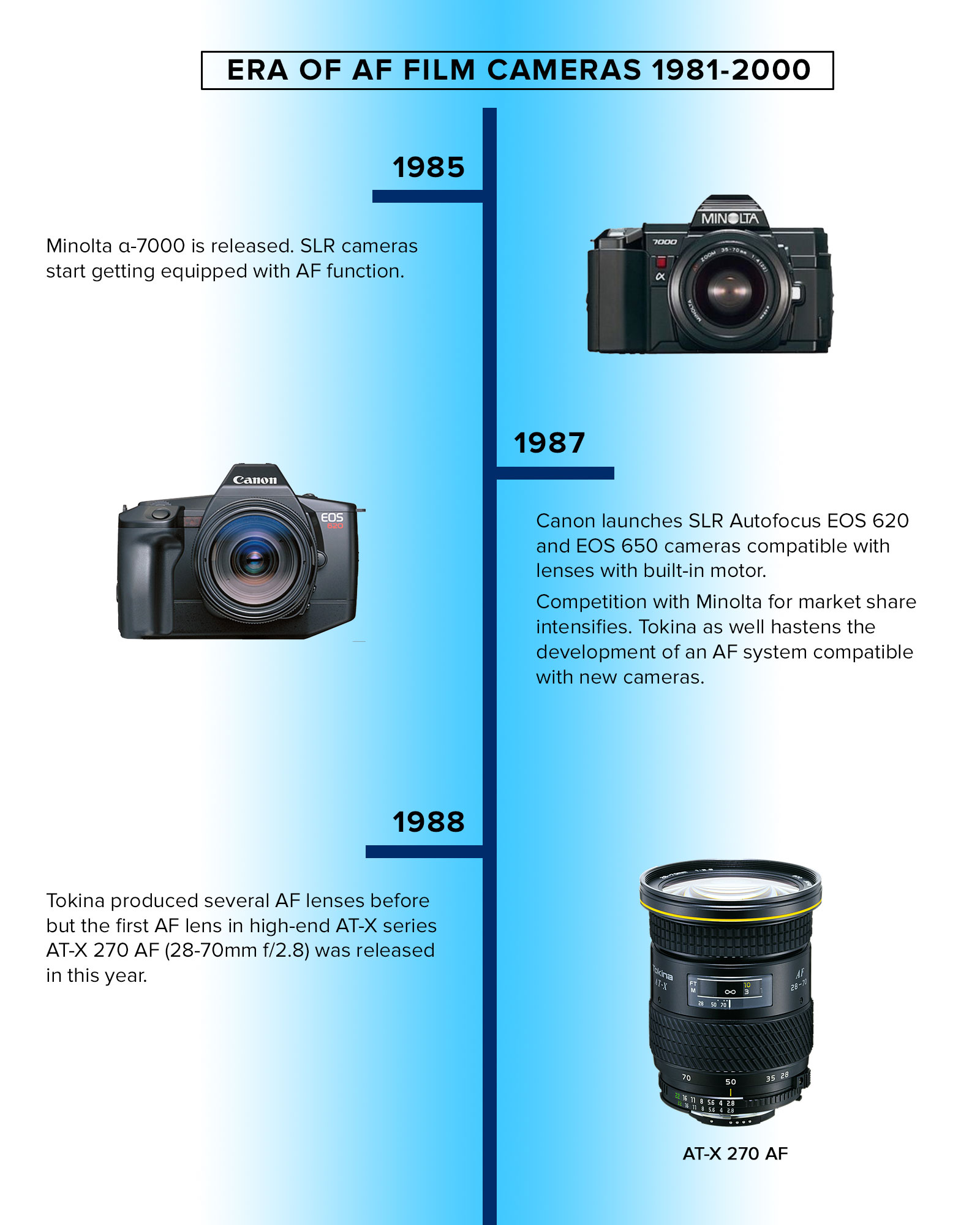 ---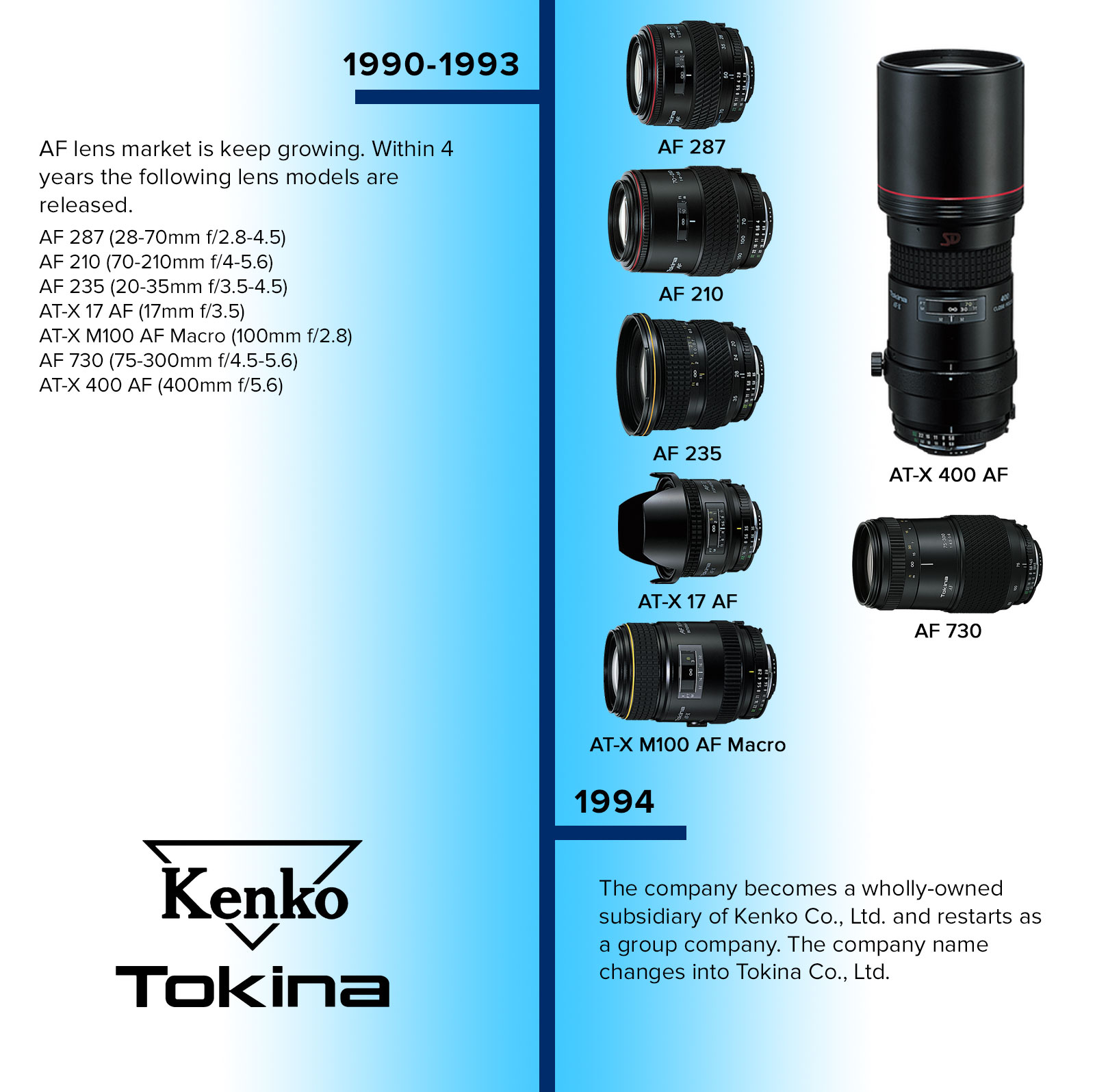 ---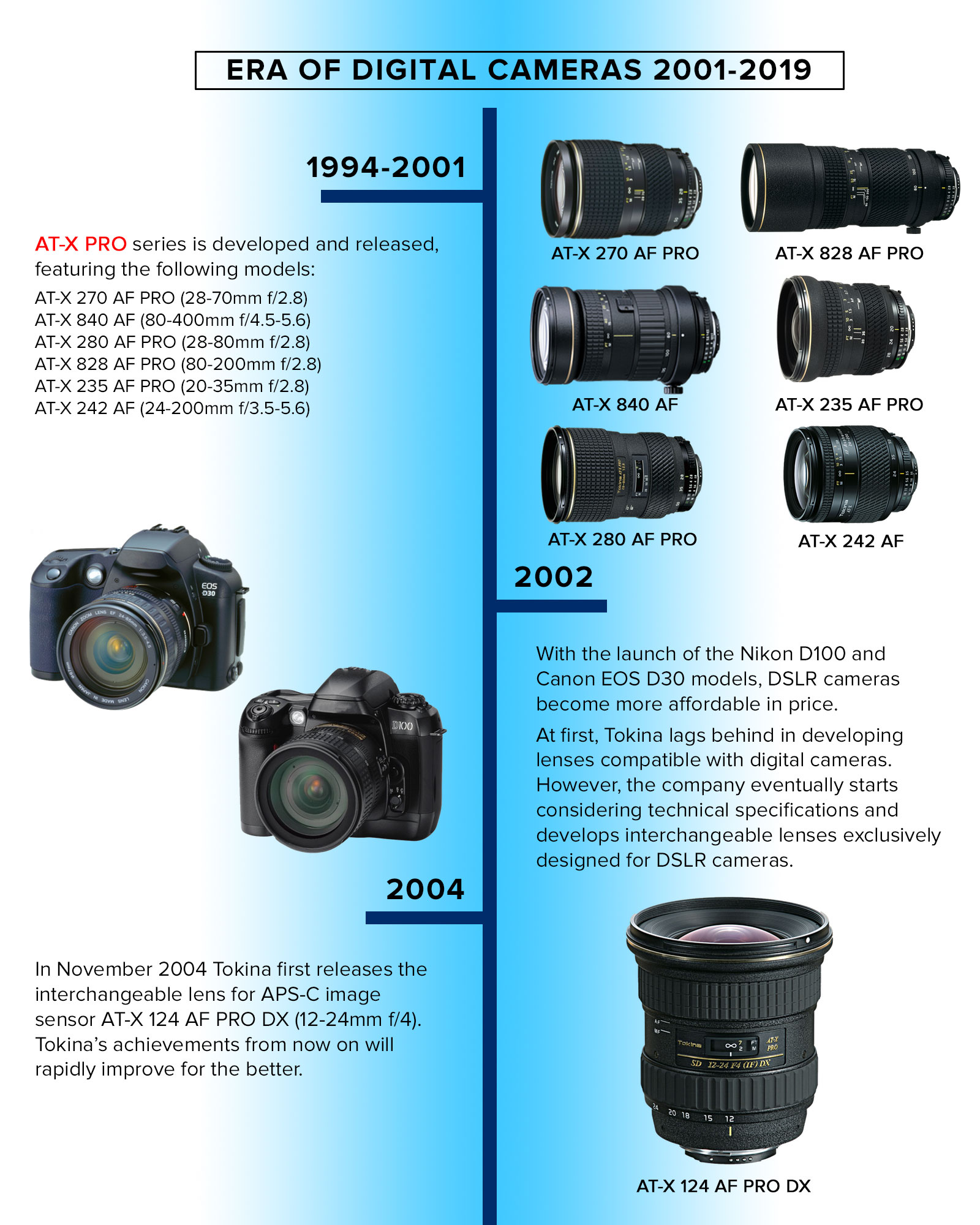 ---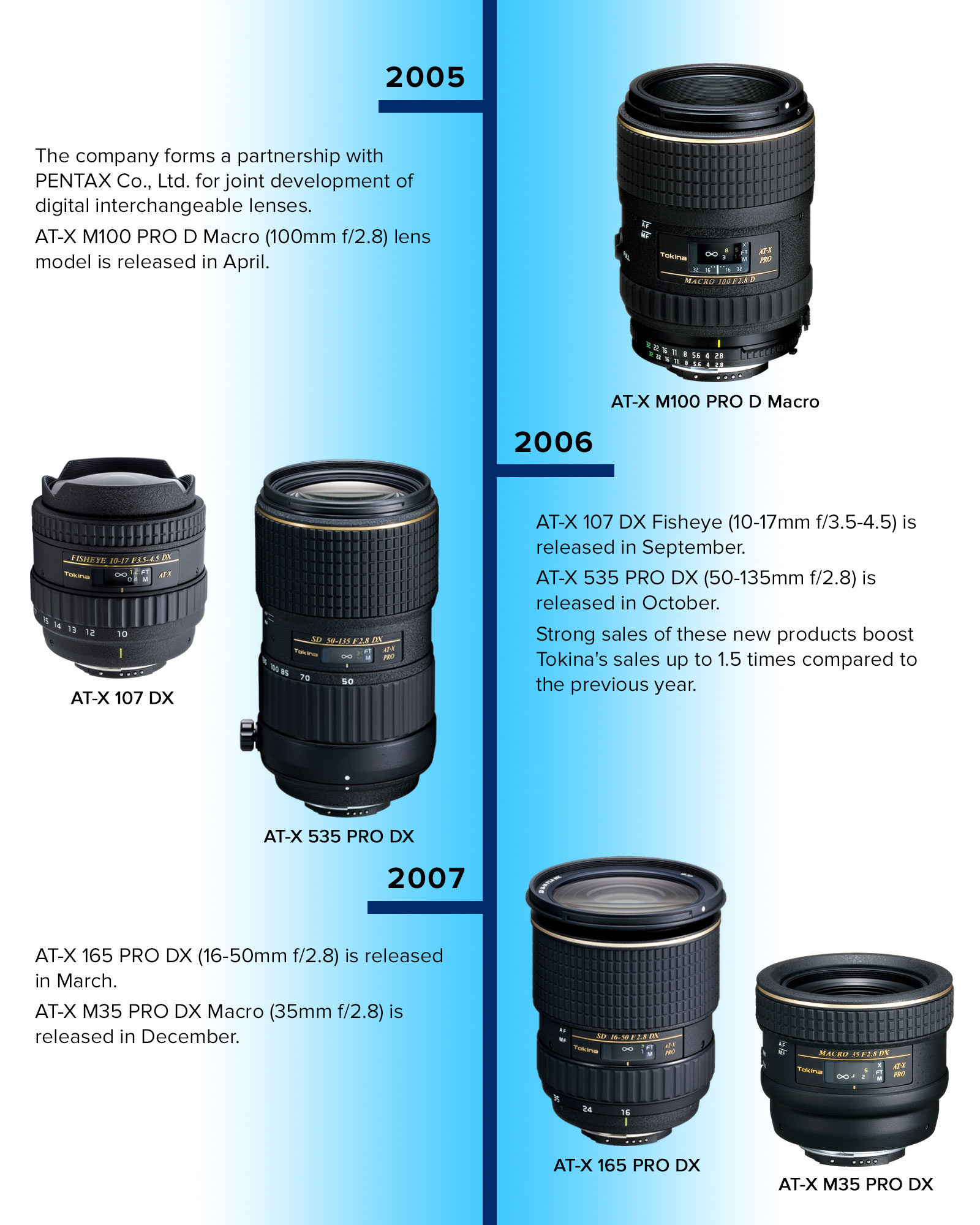 ---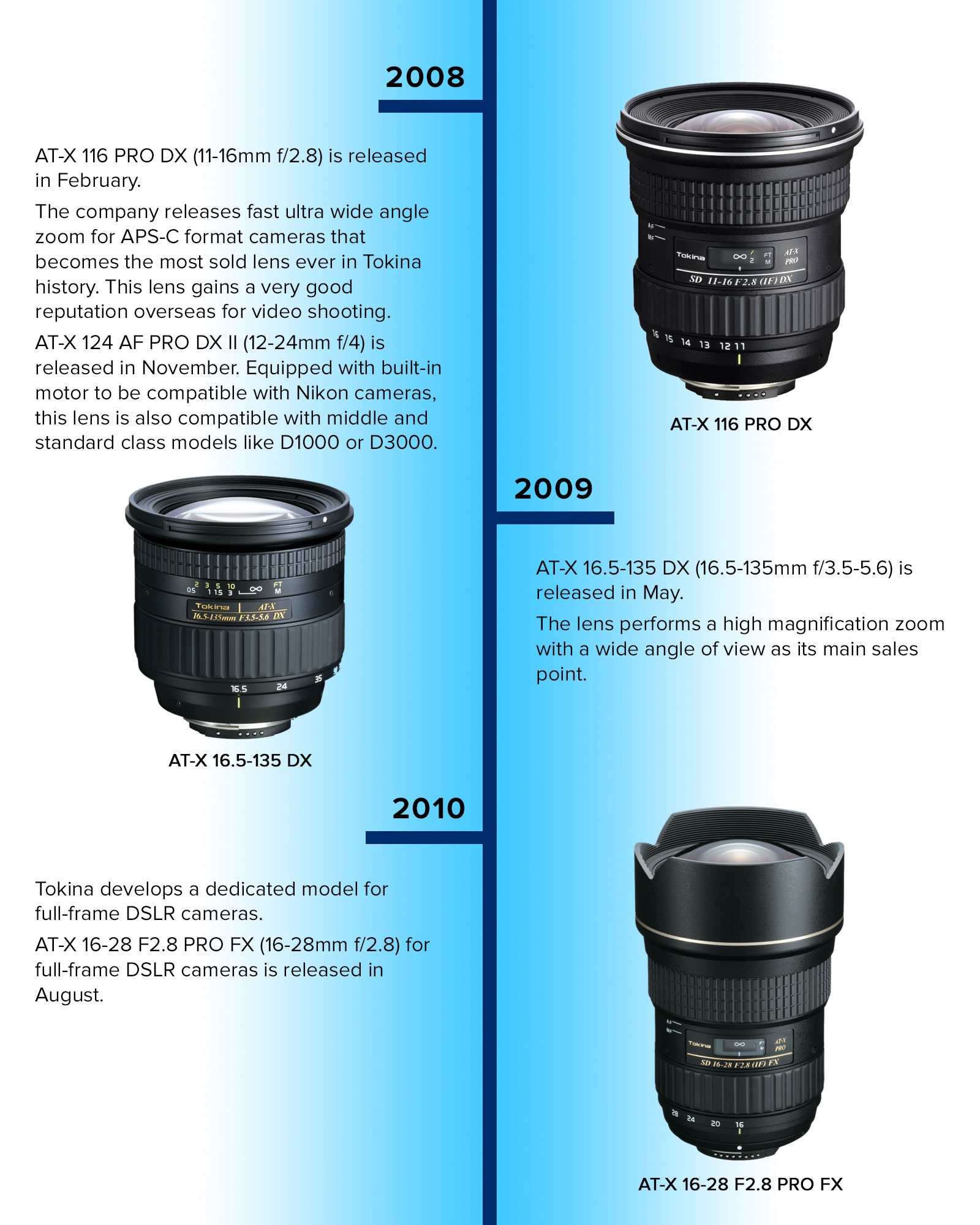 ---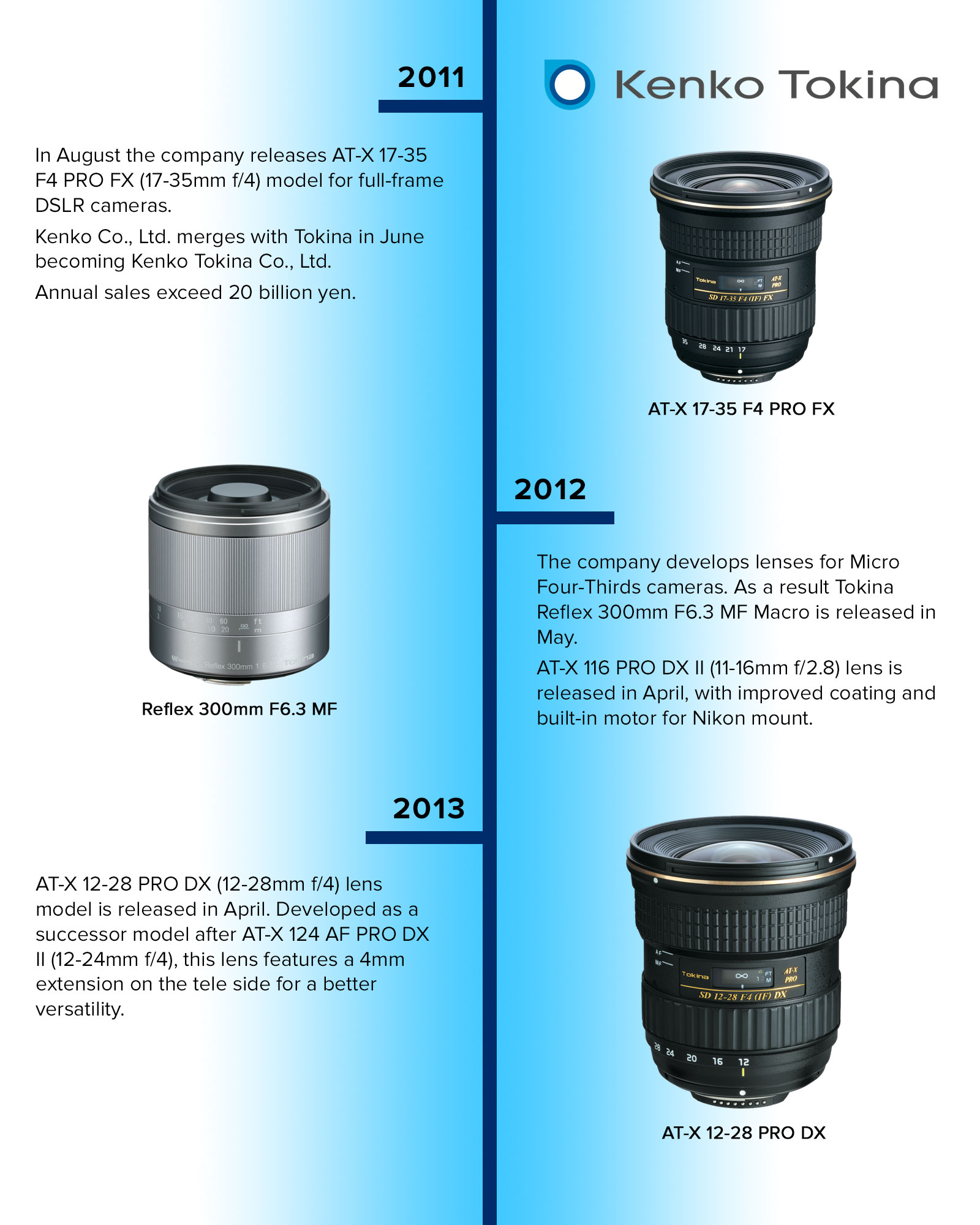 ---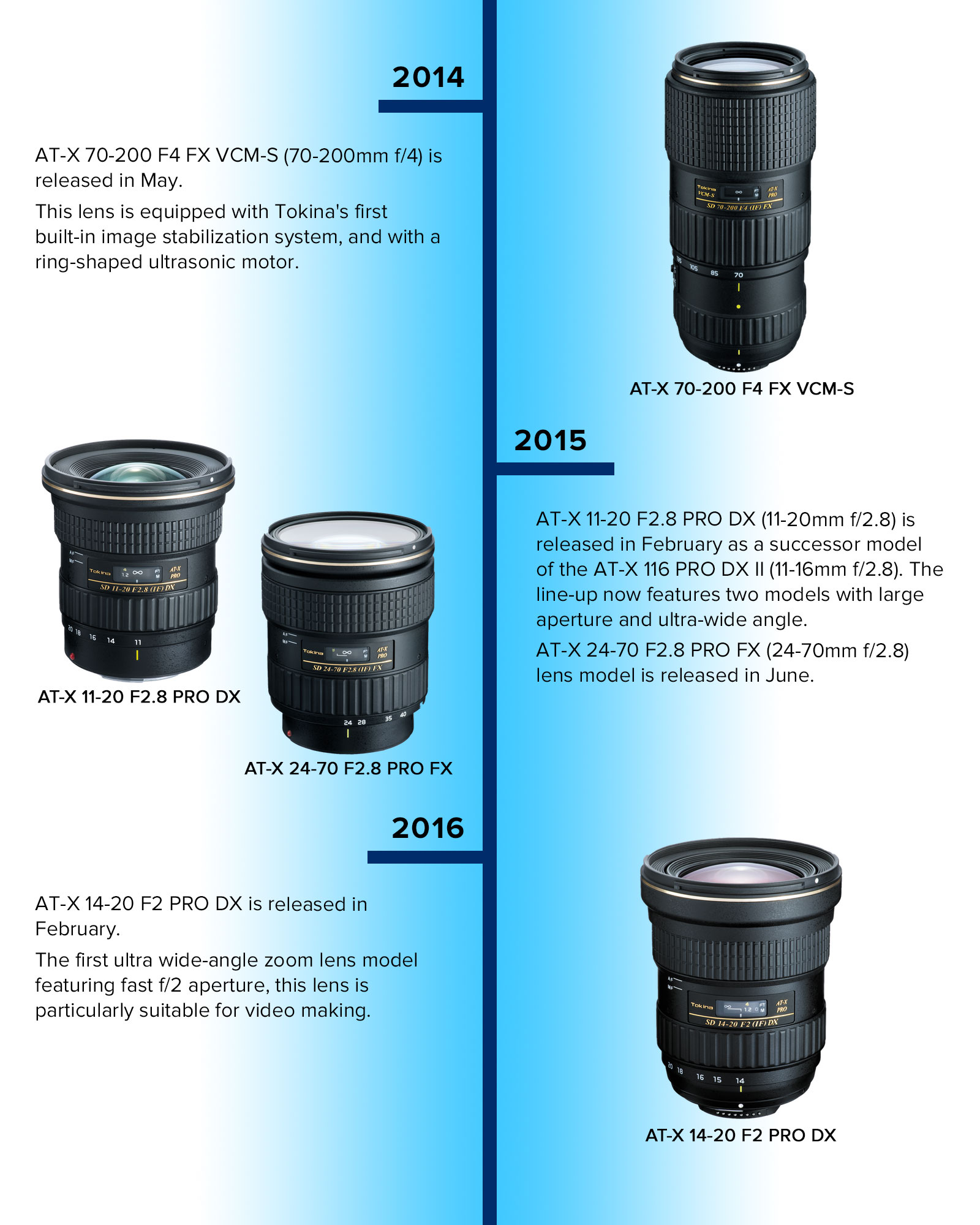 ---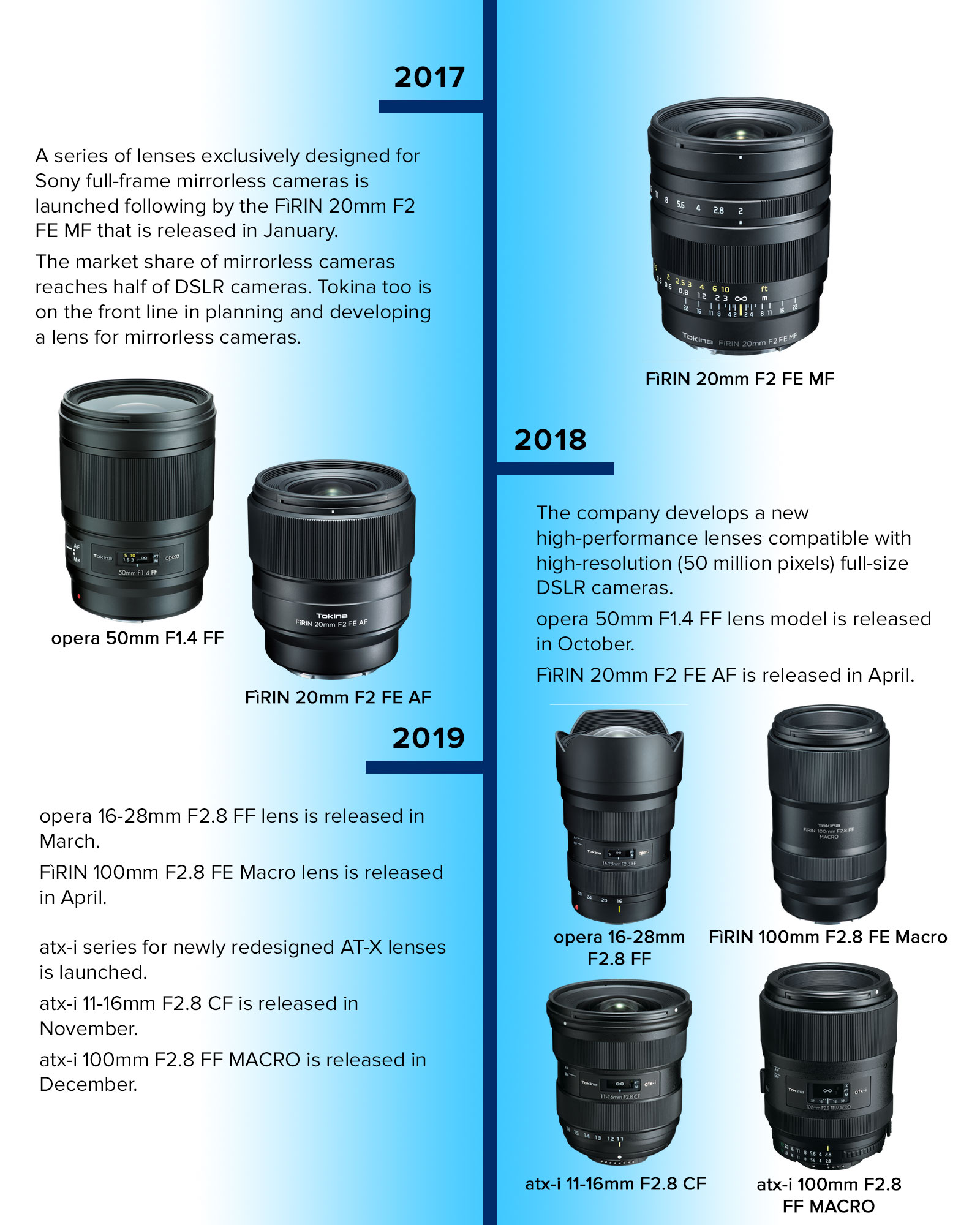 ---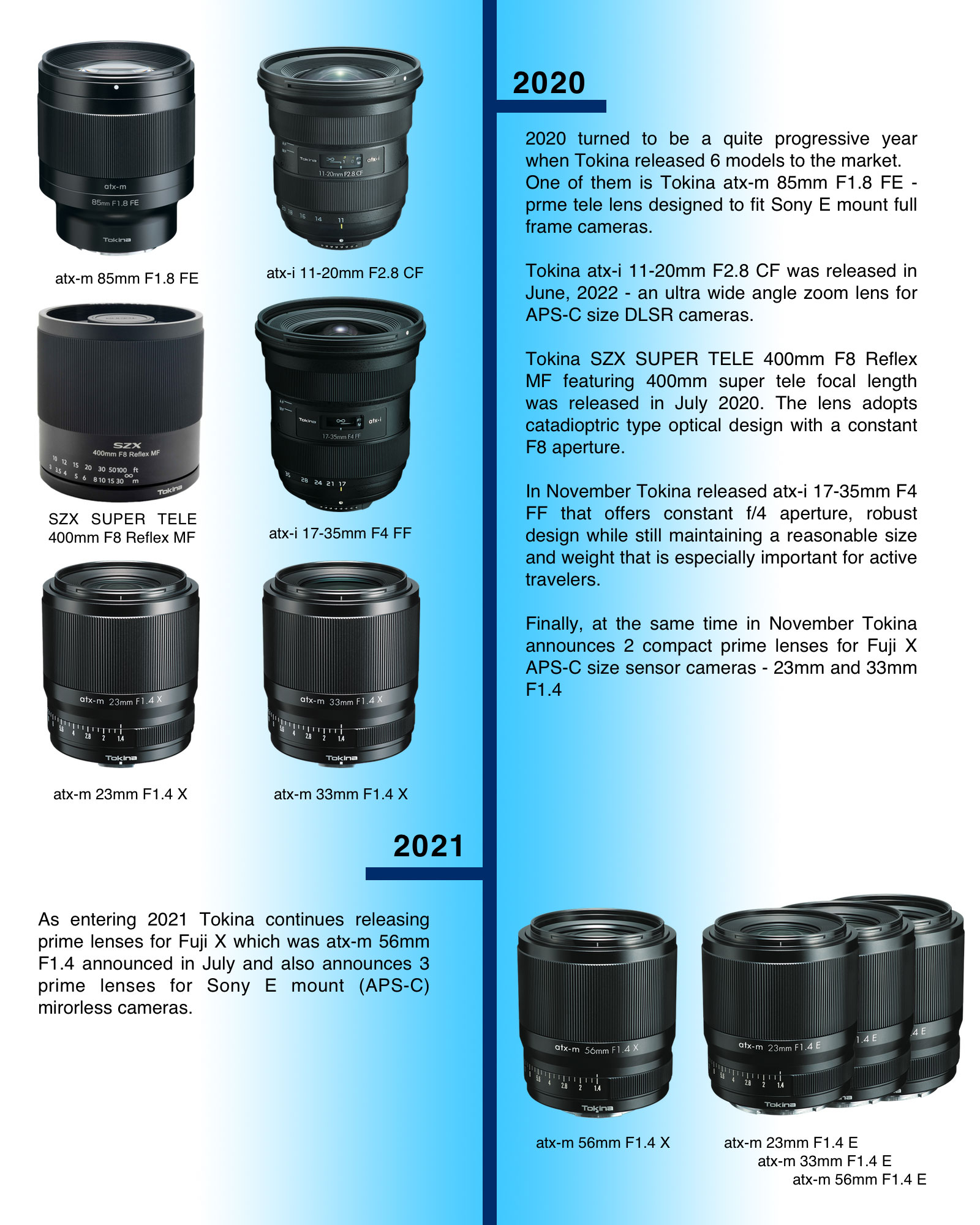 ---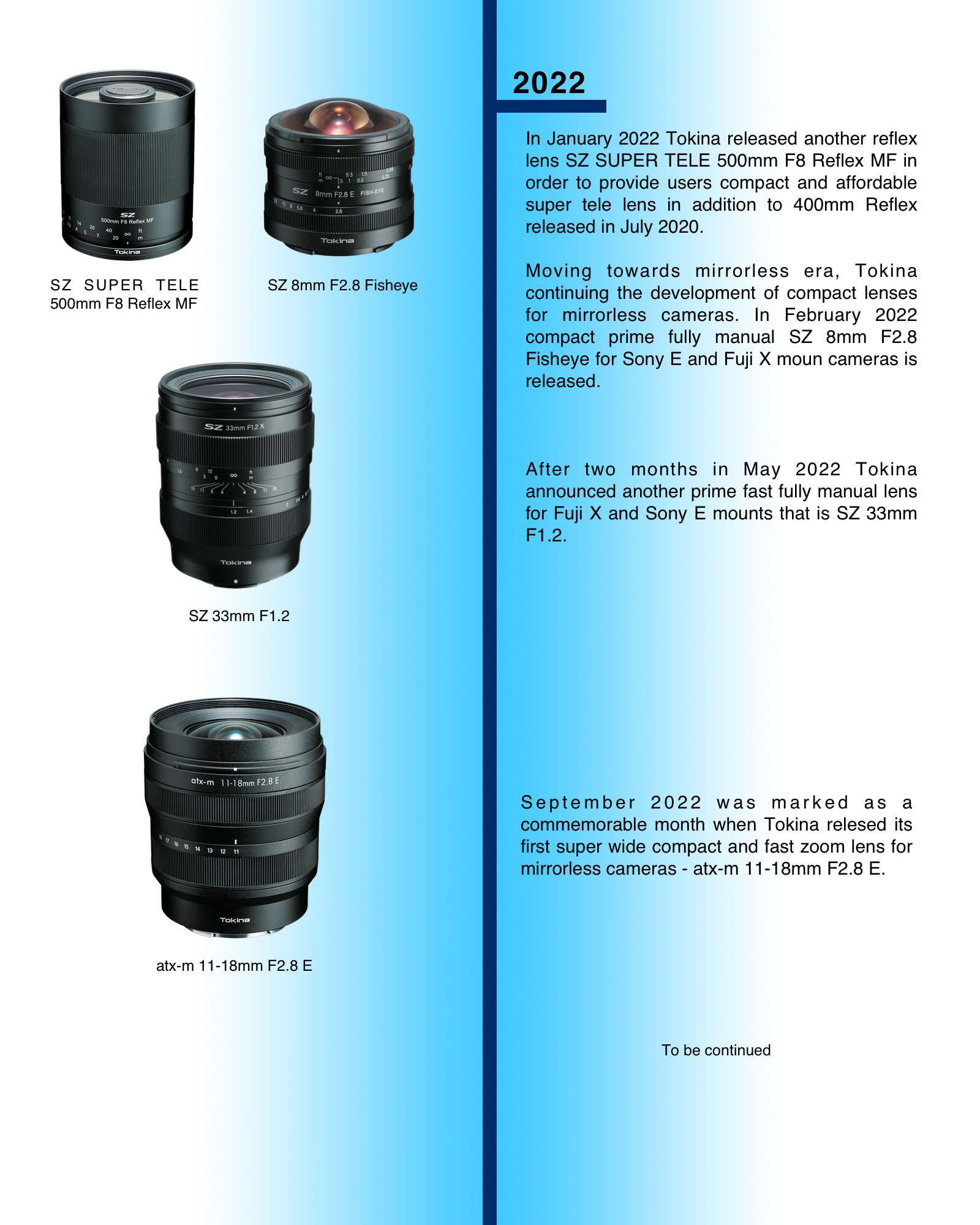 ---