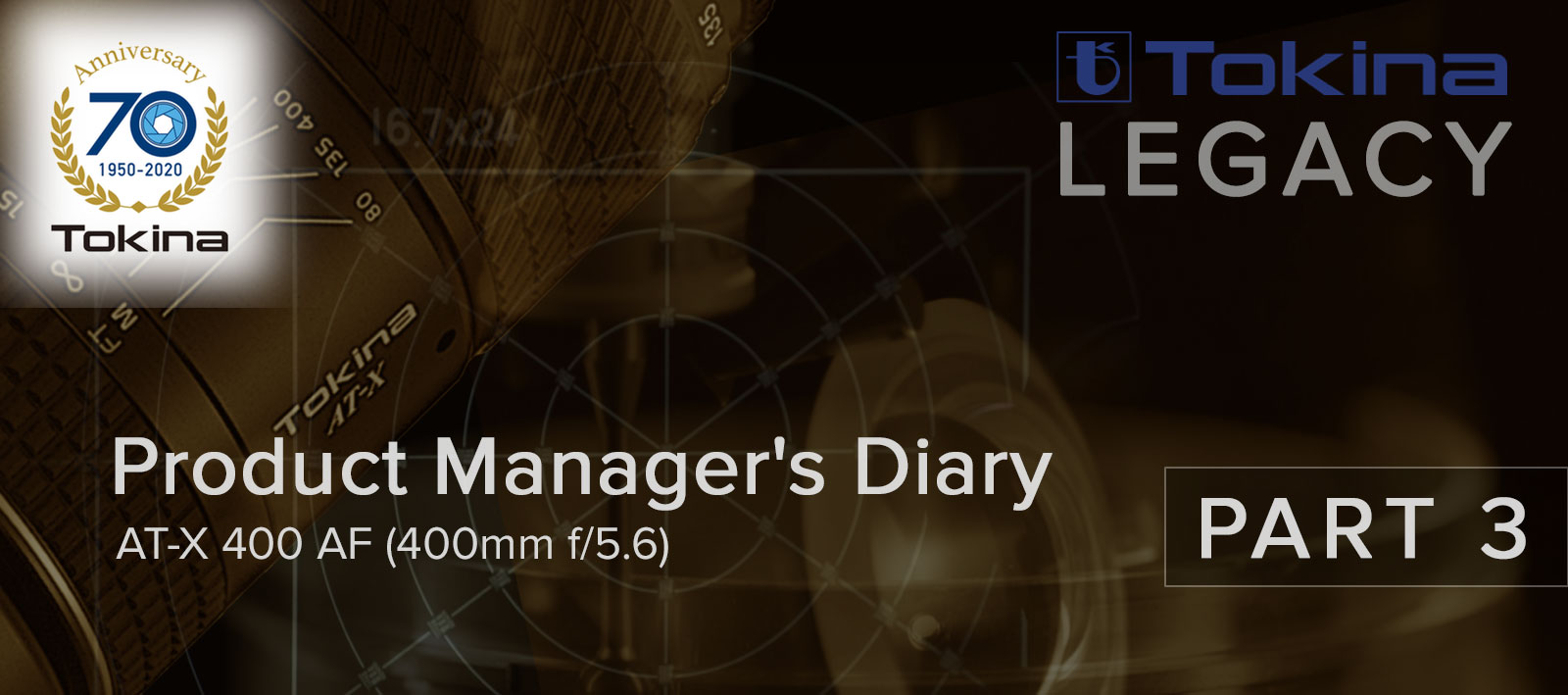 PART 3: Tokina AT-X 400 AF (400mm f/5.6)
During the manual focus era, Tokina SL 400 (400mm f/5.6) with a highly versatile 400mm focal length was launched, aiming mainly at the overseas market.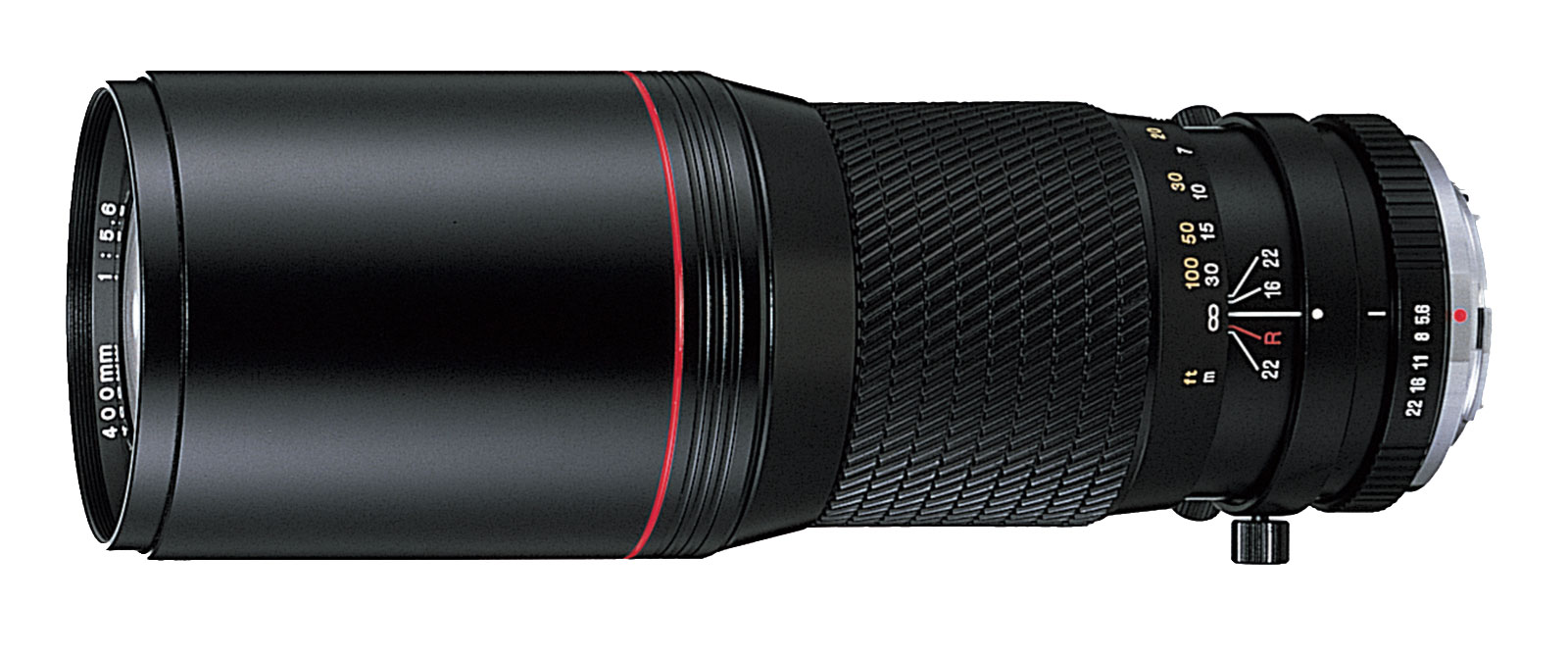 As the market moved into the so-called "AF era" the Tokina AT-X 400 AF (400mm f/5.6) super tele lens was launched in 1990. This lens had the same specifications as the SL 400, but was redesigned as AF lens with the IF (internal focus) optical system. At that time, Tokina was considering a lens with f/5.6 aperture as a common specification and decided to use only one SD glass element (ultra-low dispersion) due to the cost factor. About its price, this lens could be sold at around 500 USD as its actual sales price. I remember it appeared to become a long-seller lens model with a good optical performance at a affordable price.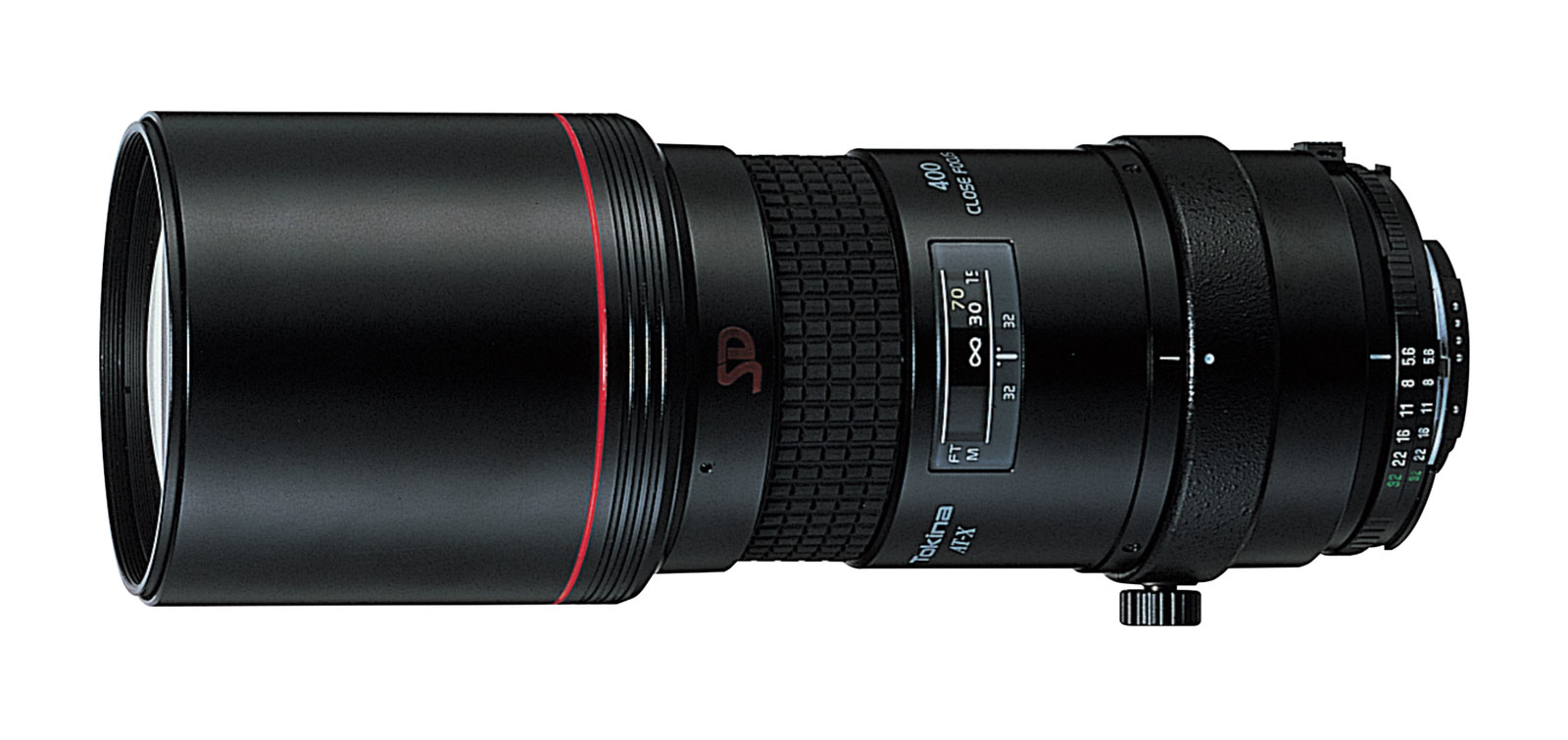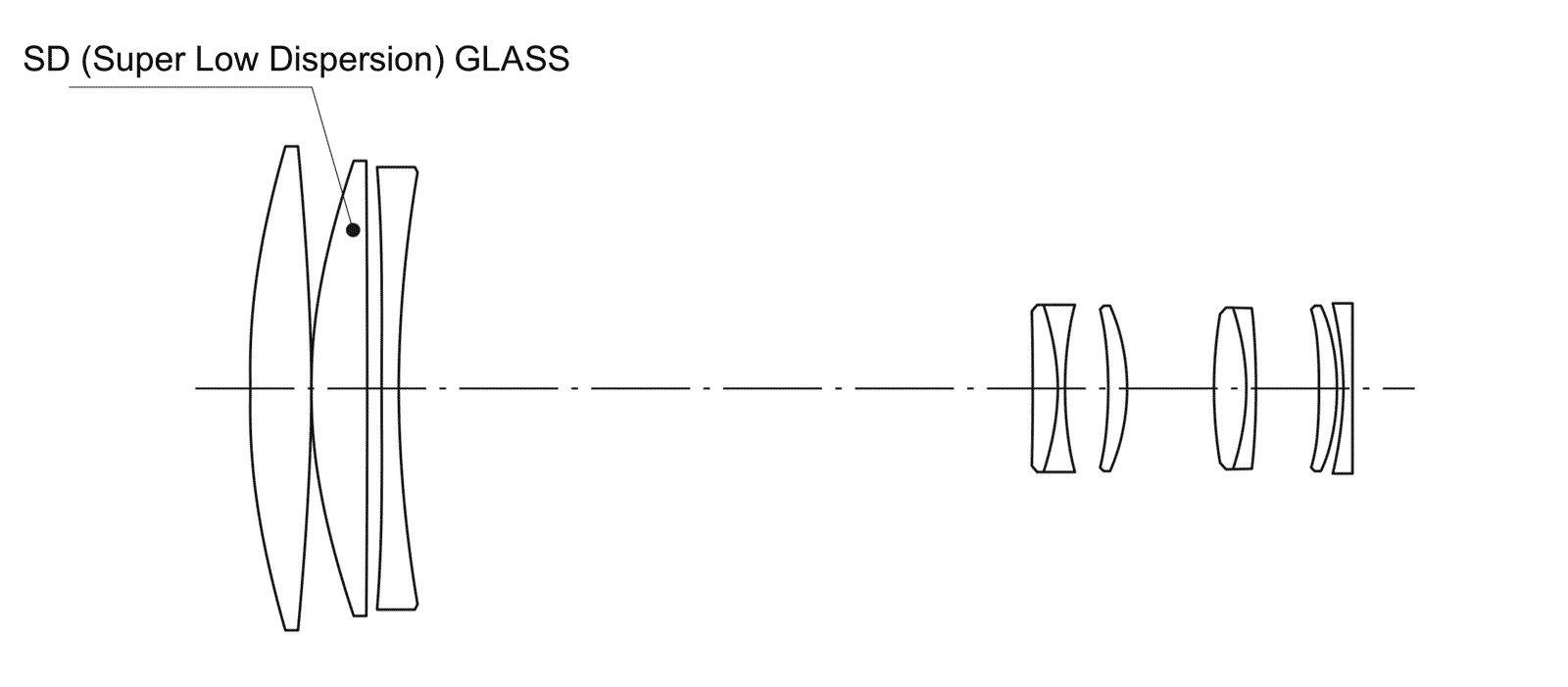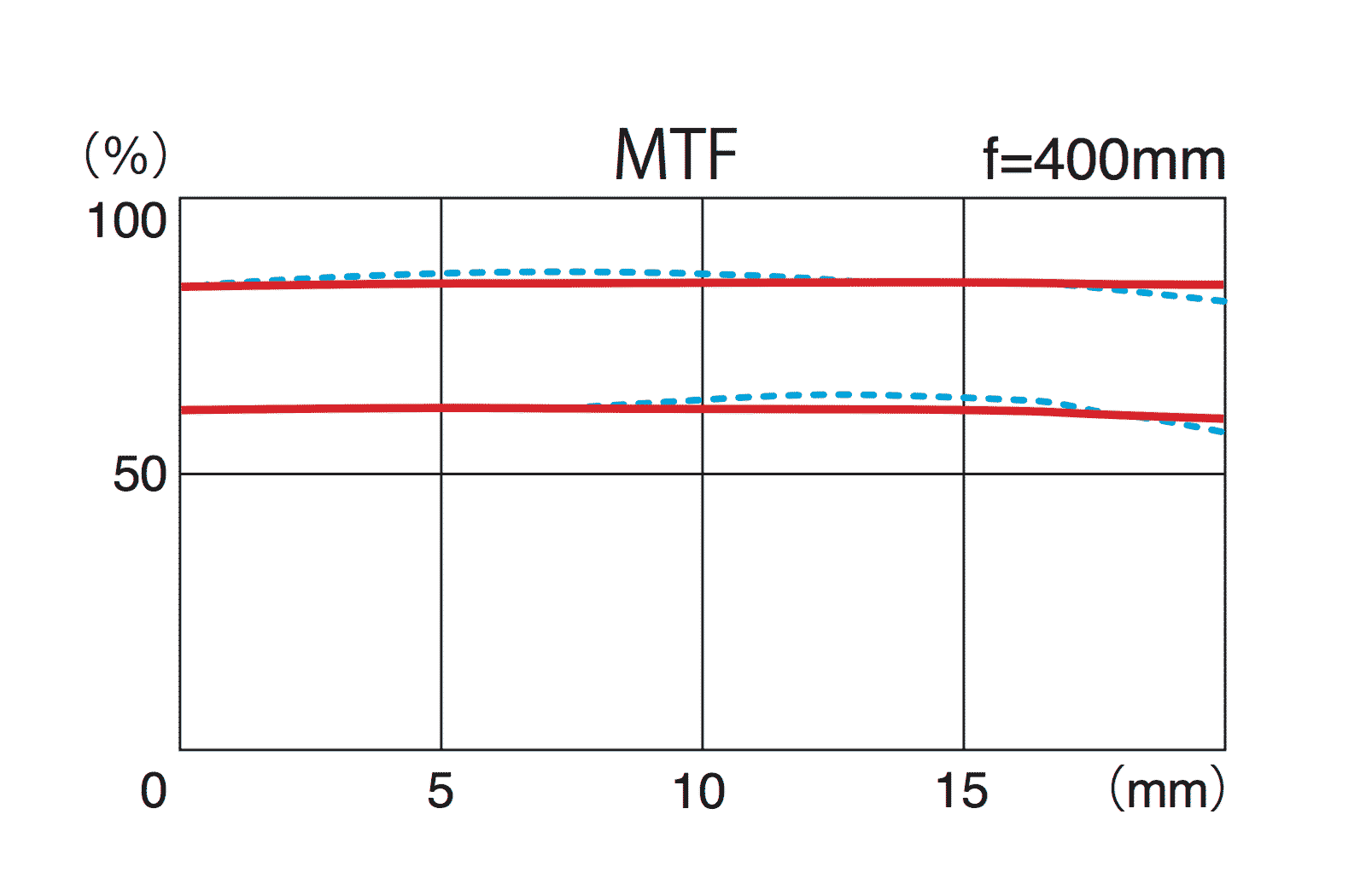 There were also models designed with two SD glass element, but the actual sales price exceeded 100000 JPY. So, upon results of sales related considerations, we decided for a more cost saving design. I think an expensive lens with f/5.6 aperture would not be a good move.
This lens had not undergone any improvements like adding One Touch Focus Clutch to match AT-X PRO series, but had a continued production for a long run as a cost-oriented model.
In 1996, as the new AT-X 840 AF (80-400mm f/4.5-5.6) model was released, this lens was discontinued.
However, after discontinuing its production, there were quite a few inquiries from users who couldn't replace this lens with a zoom one, and there were many users as well claiming the discontinuing decision who emphasized the advantages of the optical quality of a fixed-focus tele lens. Thinking now, if I were in charge of planning a successor model, I would use 2 SD glass element and make top class prime tele lens.
To be continued in PART 4: Tokina AT-X 300 AF (300mm f/2.8) Compact and fast prime tele lens with IRF system.