Dear customers. Thank you all for supporting Tokina brand.
On March 6, 2020 in commemoration of the 70th Tokina anniversary we made a development announcement of Tokina new lens line-up 2020 that thankfully attracted great attention of amateur and professional photographers. We received a lot of supportive messages from all around the world that is greatly appreciated.
The development process is constantly changing, so here we would like to update the lens roadmap as below. We are doing our best to introduce our new products to the market as soon as possible. Thank you for your patience.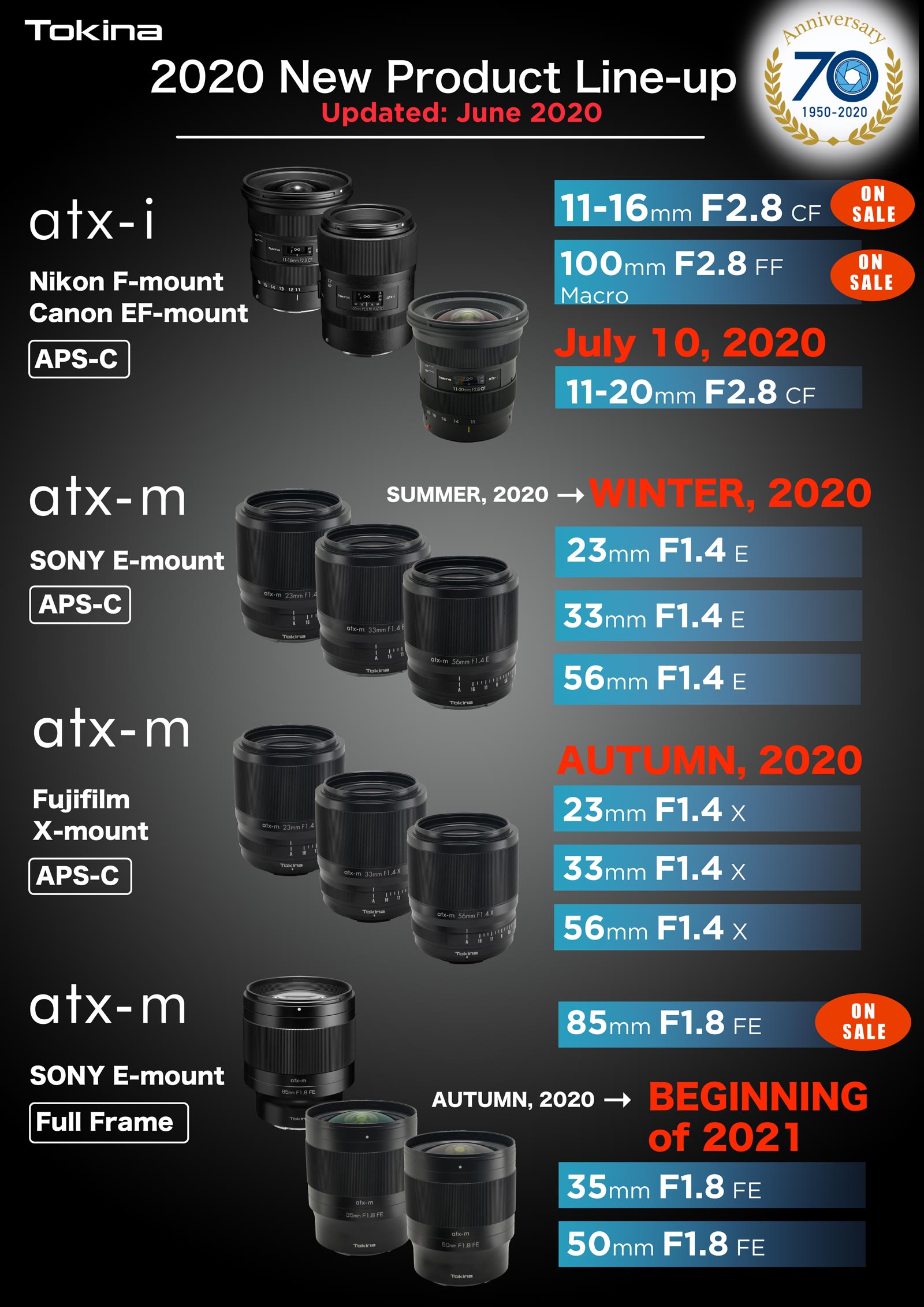 Notes: The release schedule is tentative. Product design may be changed without preliminary notification.
---
ABOUT TOKINA
As a part of Kenko Tokina Co., Ltd., Tokina has an optical manufacturing tradition that dates back to 1950s. Tokina specializes in high-quality lenses for today's digital single lens reflex (DSLR) and mirrorless cameras.
Kenko Tokina Co., Ltd. | Tokina Dept. International Division