We are glad to announce the winner for Tokina Monthly Photo Contest 2021 October edition that we are running inside Facebook Tokina Lens Photo Community!
Thanks to all members of the community and please join us in cheering Radoslaw Adam Wozniak from Italy with his shot "The night of the trails" Congratulations!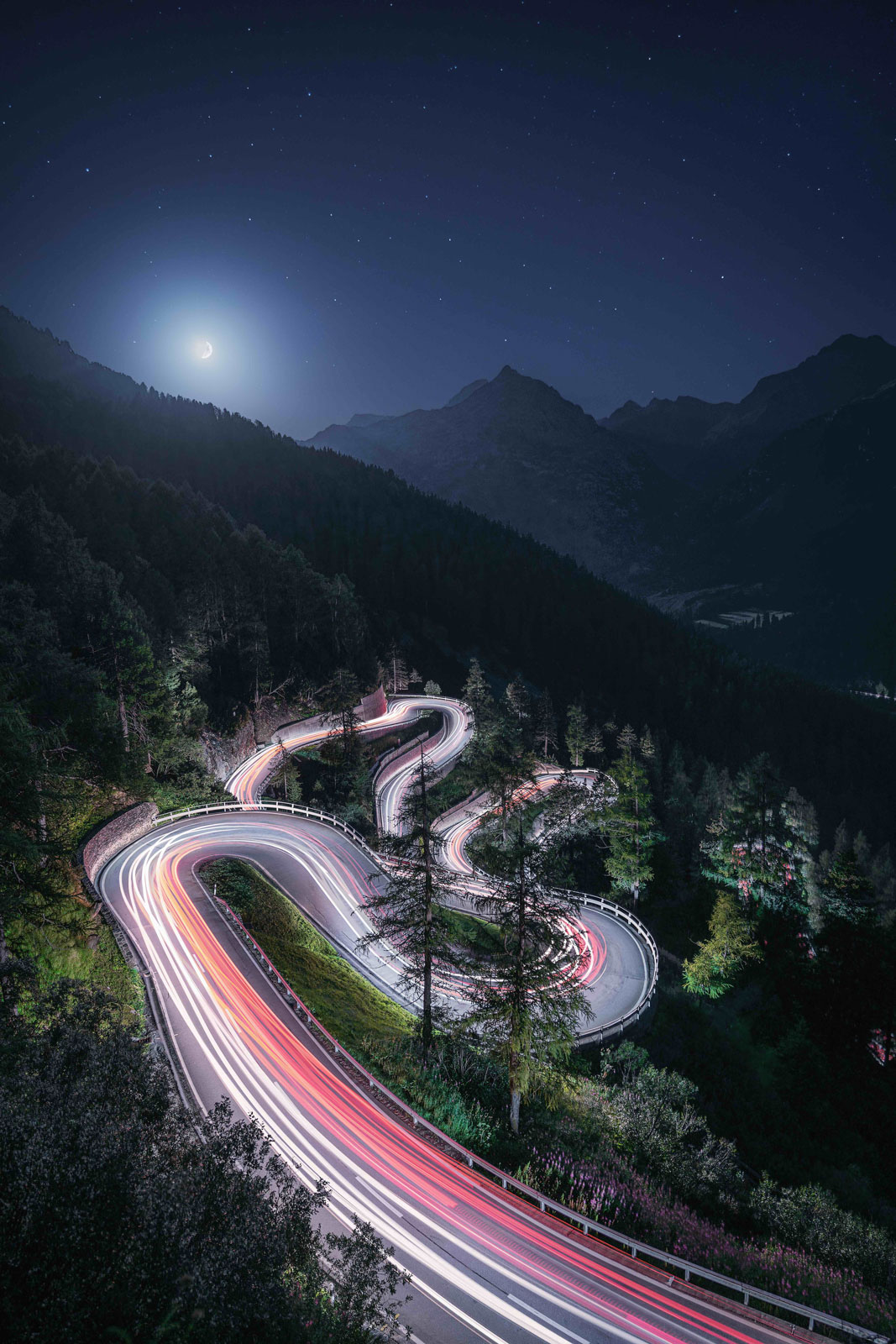 Photographer: Radoslaw Adam Wozniak
Title: "The night of the trails"
Shooting location: Maloja Pass, Switzerland
Camera: Sony Alpha 7R II
Lens: Tokina FíRIN 20mm F2 FE AF
Photographer's comments:
"Maloja Pass is located at 1,815 m above sea level and connects the Valchiavenna / Val Bregaglia with the Engadine, joining the two towns of Chiavenna and St. Moritz, 50 km away. It is located in the canton of Grisons, Maloja region..

..it was a bit difficult in total darkness to find the right point for the shot .. but with a little patience and the torch you could see a small path that led to the edge of the rock with the road underneath .. it took at least 30 minutes to be able to take everything .. even if the shot is simple and it was difficult to be able to take a shot without the trails only for the land .. the cars did not stop passing and you had to be patient."
Join Tokina Lens Facebook Photo Community - Official!
If you are a Tokina lens user, regardless of being a beginner, amateur or professional, join Tokina Lens Photo Community - Official - the global platform created on Facebook by Tokina for photographers all around the world who shoot with Tokina lenses. Share you photos, upgrade your skills, exchange your experience, get inspired, learn about Tokina lens performance and explore your potential.
---
ABOUT TOKINA
As a part of Kenko Tokina Co., Ltd., Tokina has an optical manufacturing tradition that dates back to 1950s. Tokina specializes in high-quality lenses for today's digital single lens reflex (DSLR) and mirrorless cameras.
Kenko Tokina Co., Ltd. | Tokina Dept. International Division