We are glad to announce the winner for February's Tokina Monthly Photo Contest that we are running inside Facebook Tokina Lens Photo Community!
This was not an easy choice, as we got a great participation with tons of amazing shots.
Thanks to all of you and please join us in cheering Robert Jackson and his Pfeffer. Congratulations!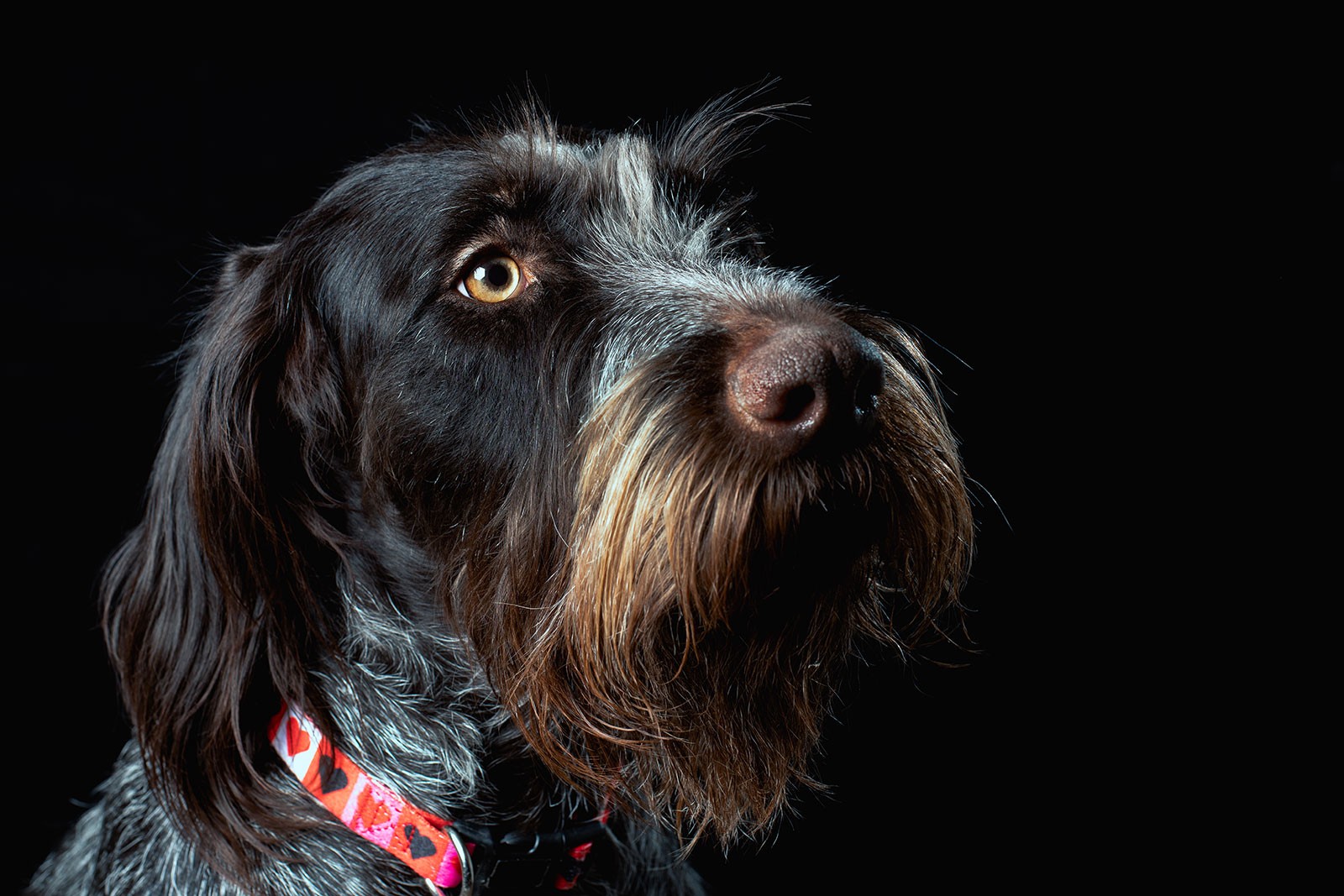 Photographer: Robert Jackson
Camera: Nikon D850
Lens: Tokina opera 50mm F1.4 FF
Lighting: Flashpoint Ad 200 as key light off to camera left, Hair light is a speedlight, controlled by Flashpoint R2 pro controller.
Backdrop: Black
Post production: RAW file to Lightroom and minor processing in photoshop
Website: https://ogre1550.wixsite.com/robertjacksonphoto
Facebook: https://www.facebook.com/ogre1550/
Photographer's comments:
The subject of the photo is named "Pfeffer". Her full name is "Pfeffer Hansi Jackson" meaning "Pepper Jack" loosely translated from the German language. Her breed is a Deutsch Drahthaar and she is 29 months old.
Join Tokina Lens Facebook Photo Community - Official!
If you are a Tokina lens user, regardless of being a beginner, amateur or professional, join Tokina Lens Photo Community - Official - the global platform created on Facebook by Tokina for photographers all around the world who shoot with Tokina lenses. Share you photos, upgrade your skills, exchange your experience, get inspired, learn about Tokina lens performance and explore your potential.
---
ABOUT TOKINA
As a part of Kenko Tokina Co., Ltd., Tokina has an optical manufacturing tradition that dates back to 1950s. Tokina specializes in high-quality lenses for today's digital single lens reflex (DSLR) and mirrorless cameras.
Kenko Tokina Co., Ltd. | Tokina Dept. International Division