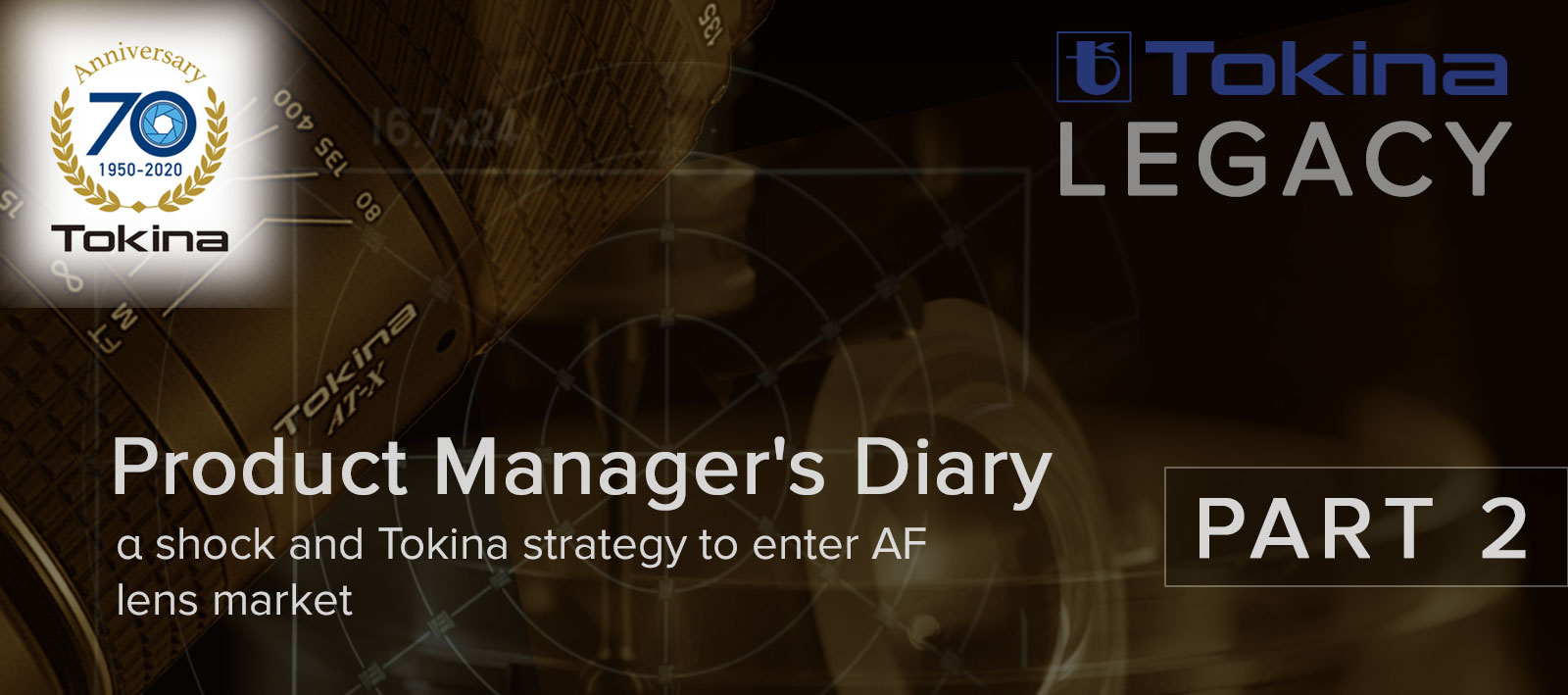 PART 2: α shock and Tokina strategy to enter AF lens market
Year 1985. It was a very exciting year for a lens manufacturers known as "α shock" when first camera α-7000 with AF system was released from Minolta. It was an epoch-making AF system for that time that required uploading distance information in the lens and AF was actuated by the drive motor inside the camera body through a coupler. Although there were already AF lenses on the market, these were just a substitute products which used TCL (Through Camera Lens) module from Honeywell and AF function operated autonomously. AF was too slow and people joked that MF would be faster.
Two years later in 1987 Canon introduced SLR cameras EOS 630/650 with AF system. Canon AF system was more complex because it incorporated focus drive motor inside the lens and the aperture was electronically controlled by stepping motor inside. Not being able to to develop AF independently manual lens manufacturers were at a loss. In hindsight, it was very challenging times for Tokina engineers. But finally we came to a certain point when an algorithm analysis of AF system and mechanical design was done and the development of Tokina's original lenses became possible.
In 1988 Tokina released its first AF supported AT-X 270 AF (28-70mm f/2.8) model in AT-X series (abbreviation for ADVANCED TECHNOLOGY-X). It was an epoch-making fast standard zoom lens starting at wide side of 28mm while other companies were still producing mainstream 35-70 f/2.8 models. The optical performance at 28mm side was very promising, making this lens an important product for Tokina, which will be developed later into the PRO series. As for optical performance, we aimed to achieve high resolution results without using expensive aspherical lenses but at affordable price. This lens was designed as a full zoom lens. Its shortest shooting distance was 0.7m, which is quite long compared to current lenses, isn't it? But at that time it was standard specification.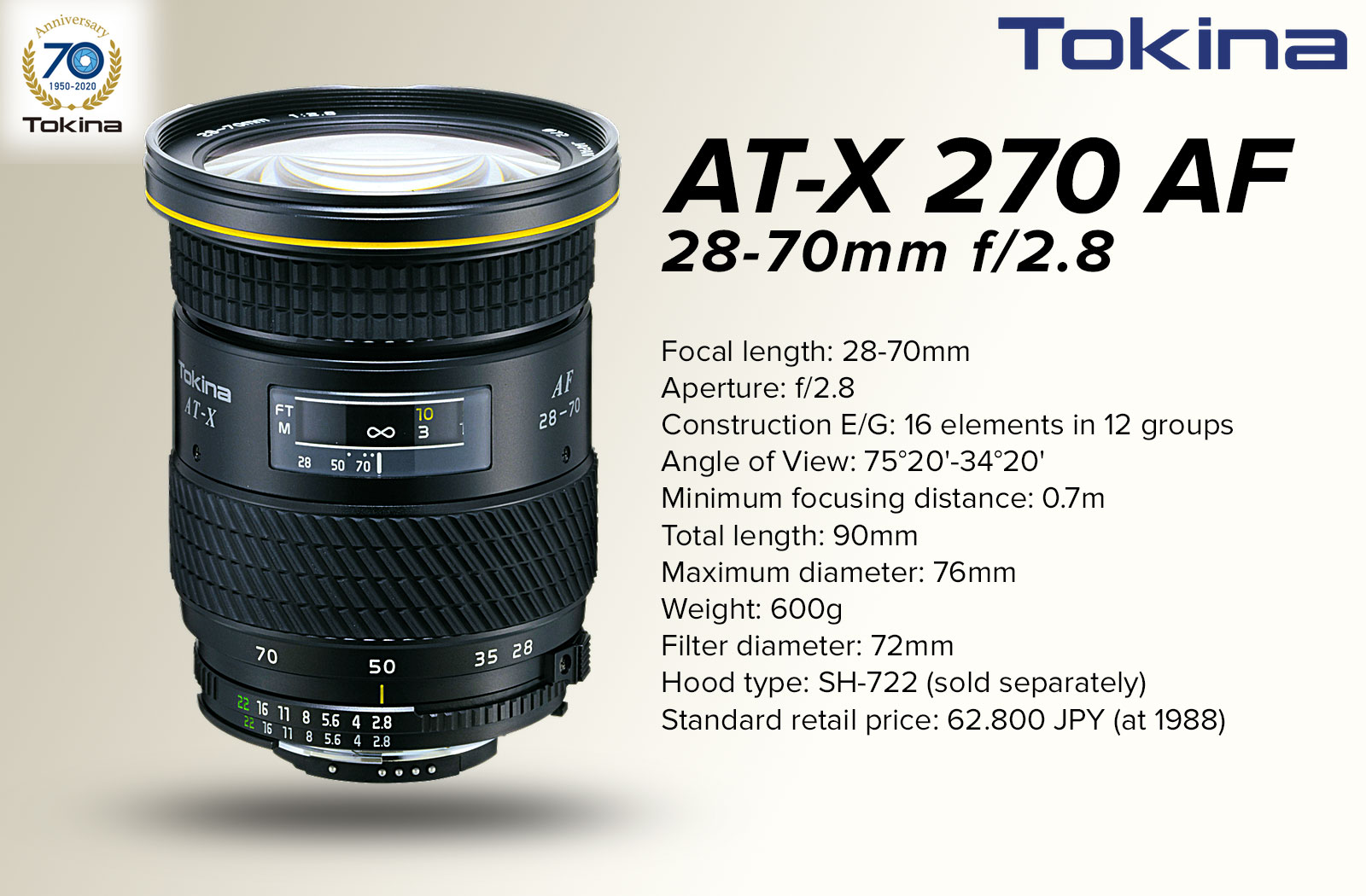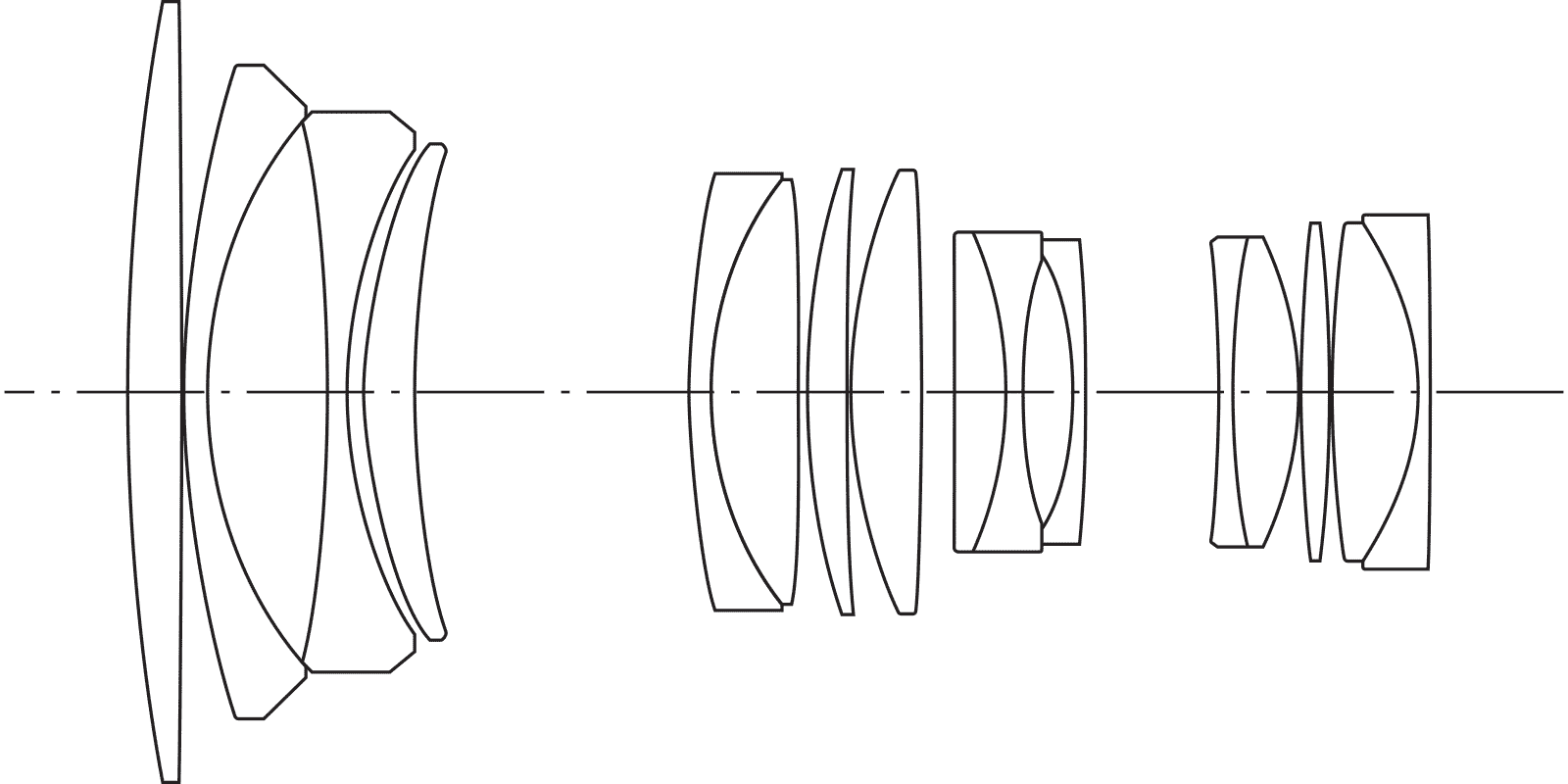 AF developed by Tokina engineers performed great response on all 4 mounts Nikon, Canon, Pentax and Minoltaα-mount. From here, we started converting Tokina best manual focus lenses such as AT-X 300 (300mm f/2.8), SL 400 SD (400mm f/5.6) and AT-X 828 (80-200mm f/2.8) into AF version thus involving Tokina into the new and long expansion to the huge Auto Focus lens market.
Coming next in PART 3 I will talk about Tokina long seller and budget oriented AT-X 400 AF (400mm f/5.6) prime super tele lens with internal focus released in 1990. To be continued..