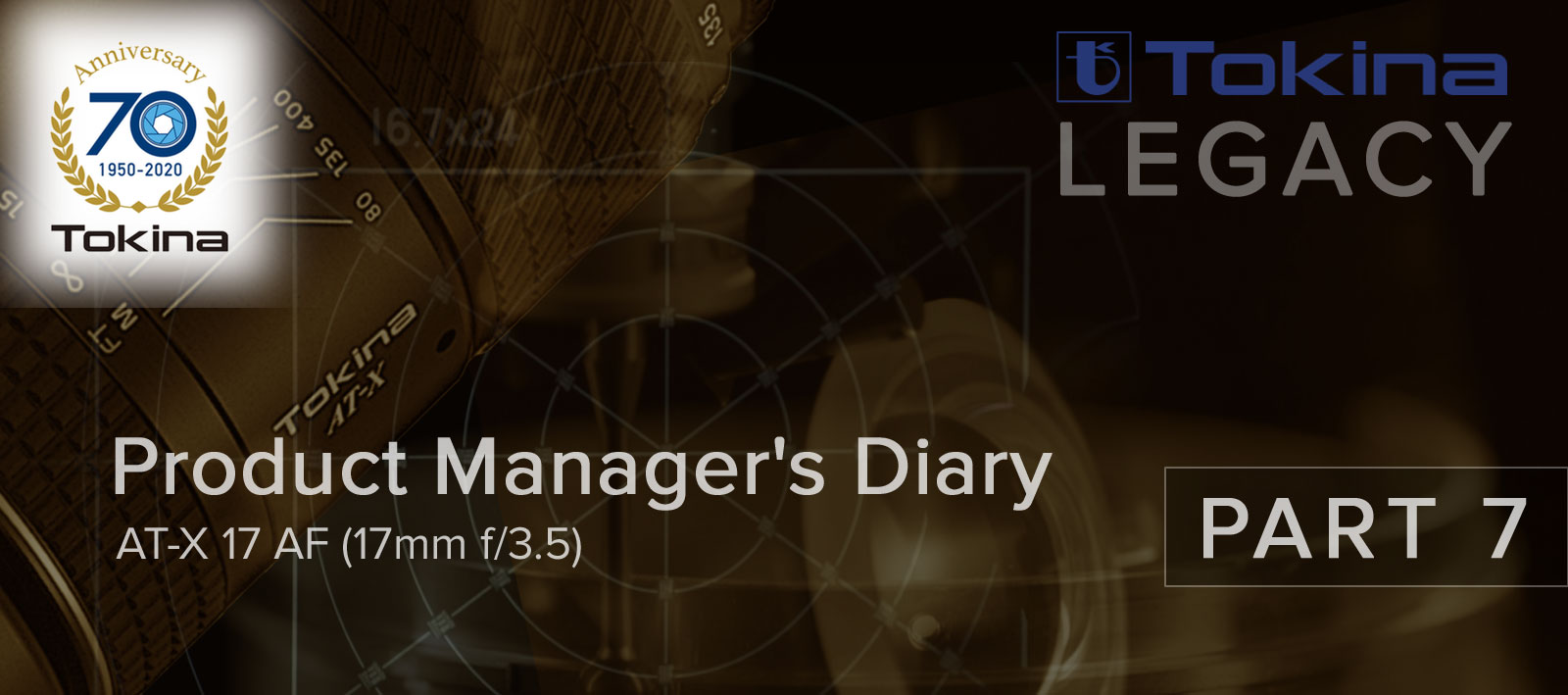 PART 7: Tokina AT-X 17 AF (17mm f/3.5)
Released in 1993
The AT-X 17 AF (17mm f/3.5) was Tokina's first model equipped with a glass molded aspherical lens. In the past, we had a manual lens of the same specifications as of the SL 17 (17mm f/3.5) however, with new settings the image performance made this a completely different model.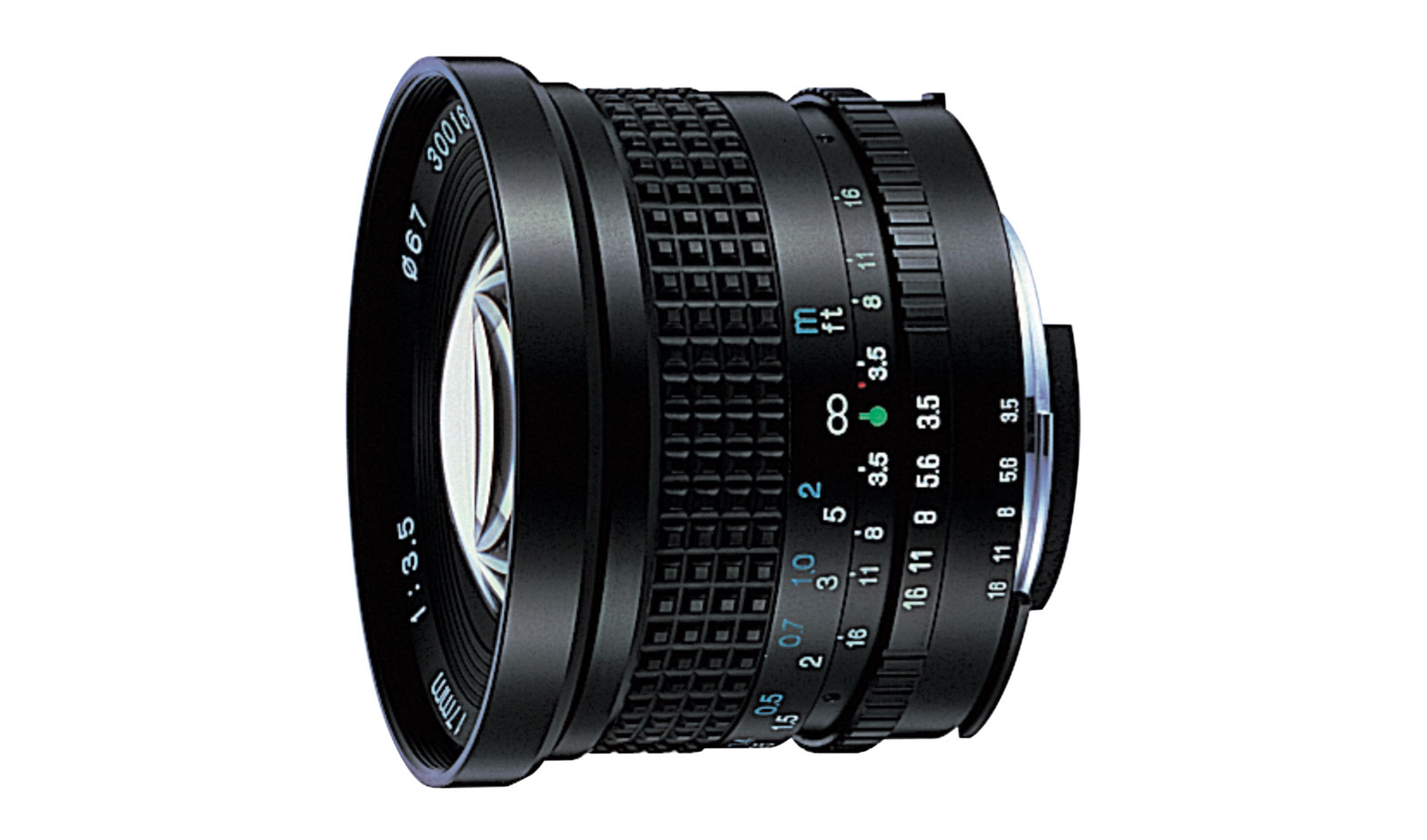 1992 was a time marked with mass-production of glass molded aspherical lenses. Among these type of lenses were those of 10mm in diameter that were installed in video cameras. However, interchangeable lenses for SLR cameras required larger diameter aspherical elements. 30mm diameter glass molded aspherical lenses were unable to be mass-produced. Even optical glass manufacturer Hoya was initially unable to provide us a resolution to our problem. Despite this, after mutual examination, we discovered how to overcome this issue of mass-production. With this, I will explain in easy terms how aspherical lenses are produced. This is dated from 1990. Big camera manufacturers and glass material factories incorporated 3 ways of producing interchangeable photography glass elements:
1. Cut Aspherical Lenses
As the title suggests, glass was cut to create the aspherical lens. This method was incorporated within high-end models produced by the big camera manufacturers. Regardless of glass type and shape, as long as equipment and evaluation methods were established, this was the best production method.
2. Composite Aspherical Lenses (Hybrid Lenses)
This production method consists of fusing plastic onto the surface of the glass. This method is comparatively cheaper and allows for greater possibilities with large diameters. However, this production method cannot receive the necessary amount of aspherical surface, and simply put, will not provide any effect without numerous elements installed. This lens type is not commonly utilized as of today.
3. Glass Molded Aspherical Lenses
This method inserts optical glass into a high precision mold to create the aspherical lens. This method comparatively lowers costs however, is restricted on glass type, lens shape and lens size. Its merits being made of glass, and thus the aspherical component is hard to scratch when installed to the lens. Additionally, as it is able to take in a large aspherical surface it allows for drastic optical design.
As Tokina was striving for the lens of the highest rank in terms of performance in 1990, we incorporated a glass mold aspherical lens for the first time, into the AT-X 17 AF model.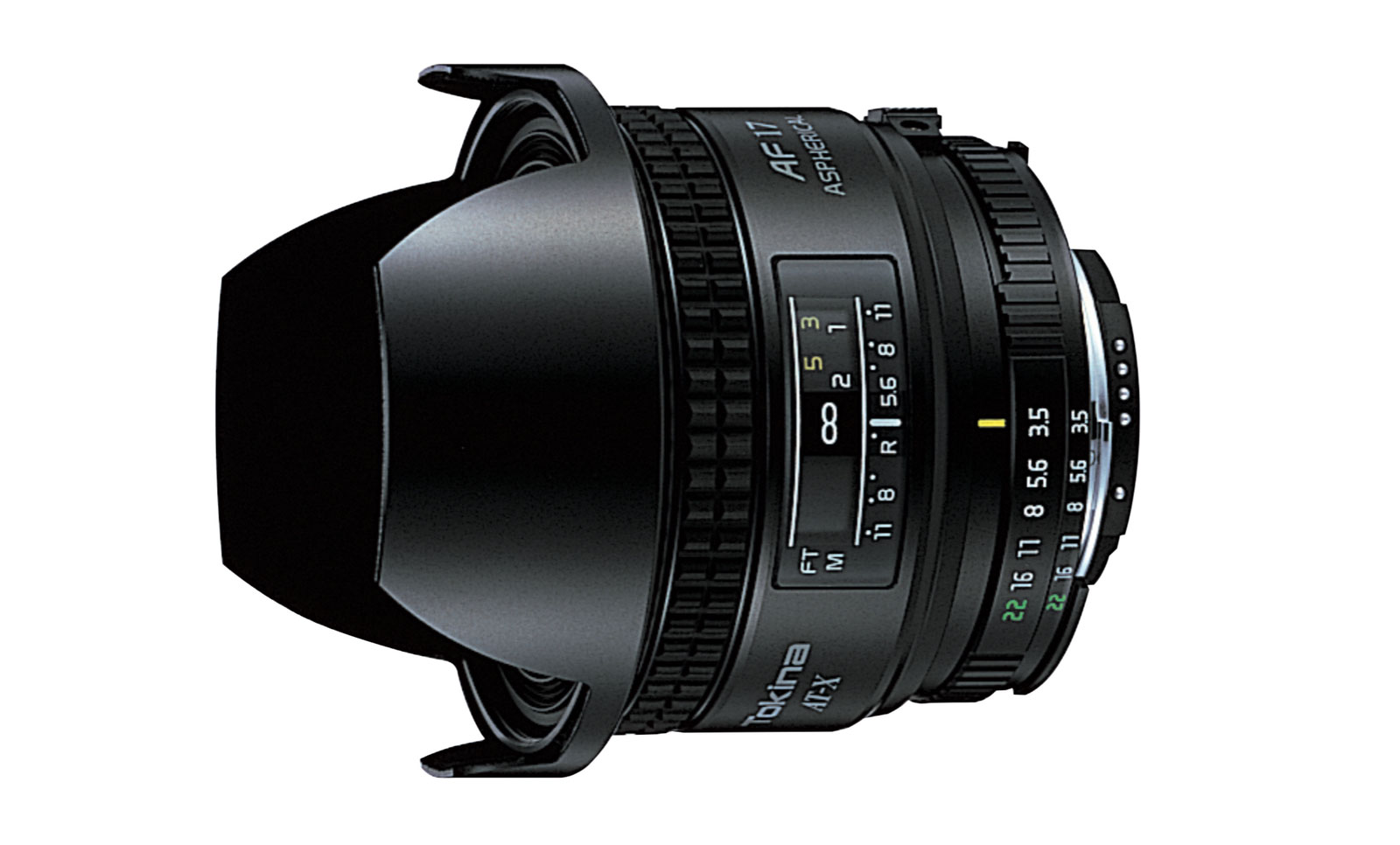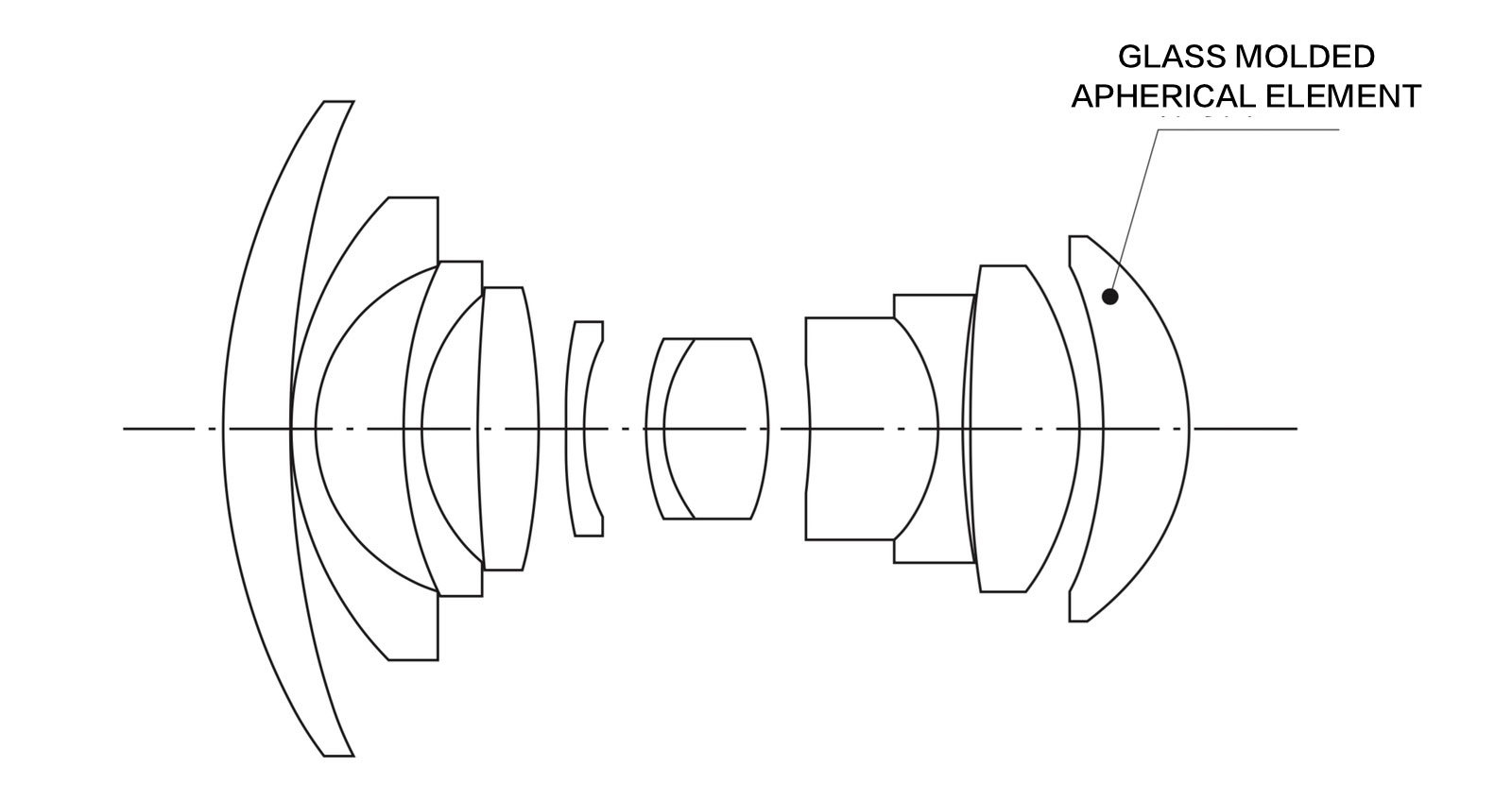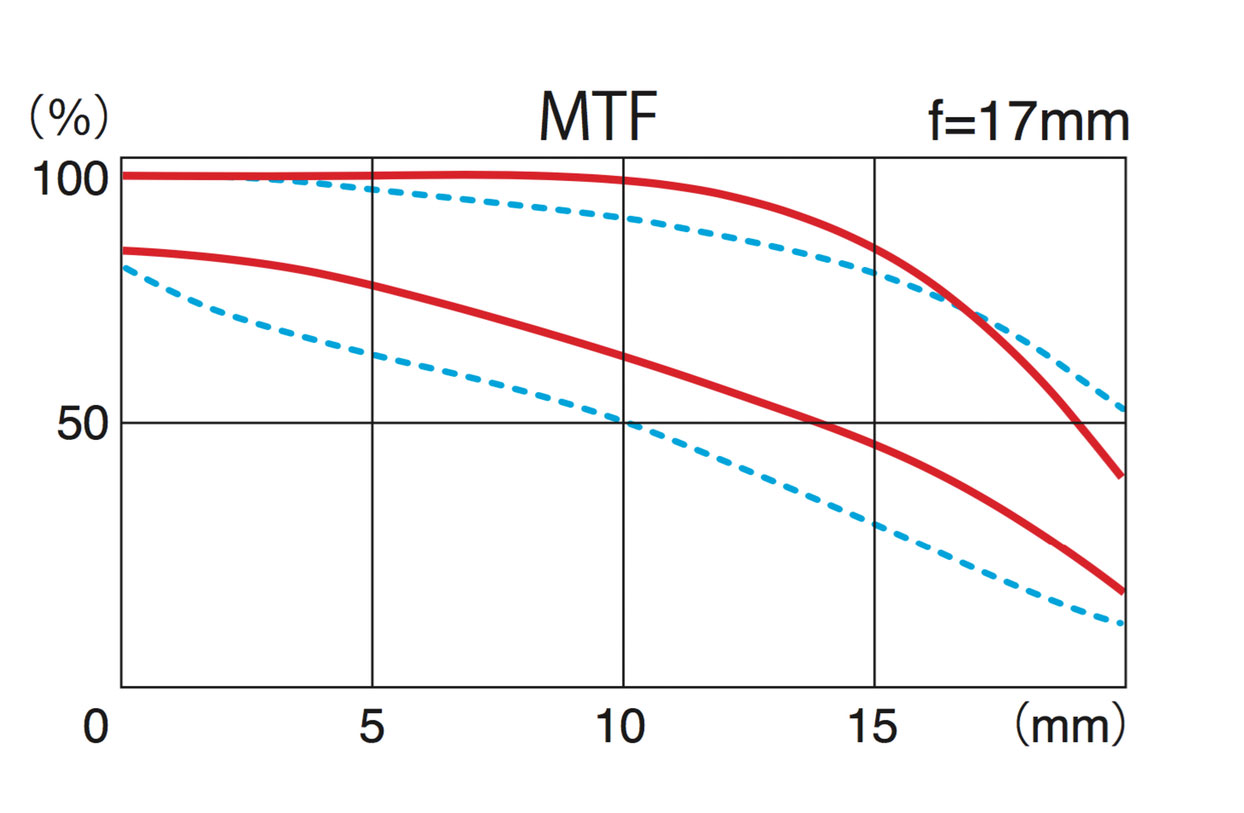 Regarding the lens' construction, the final part of the lens' outside (the part susceptible to scratches) was set with an aspherical lens, improving image quality in the corners and light fall off. I knew by design that aspherical lenses would be effective if they are located far from the aperture.
Concerning wide angle lenses, when the aspherical element is incorporated in the front lens element, a distortion would be effectively corrected the best quality can be achieved. However, honestly speaking, in that time of wide-angle lenses, a 50mm diameter concave meniscus shaped glass molded lens (with additional machining) was the dream stuff. Regardless, I still label the AT-X 17 AF (and later the AT-X 17 AF PRO (17mm f/3.5) with detachable hood) a considerably high-performance lens amongst the large wide-angle lenses commercially available at the time.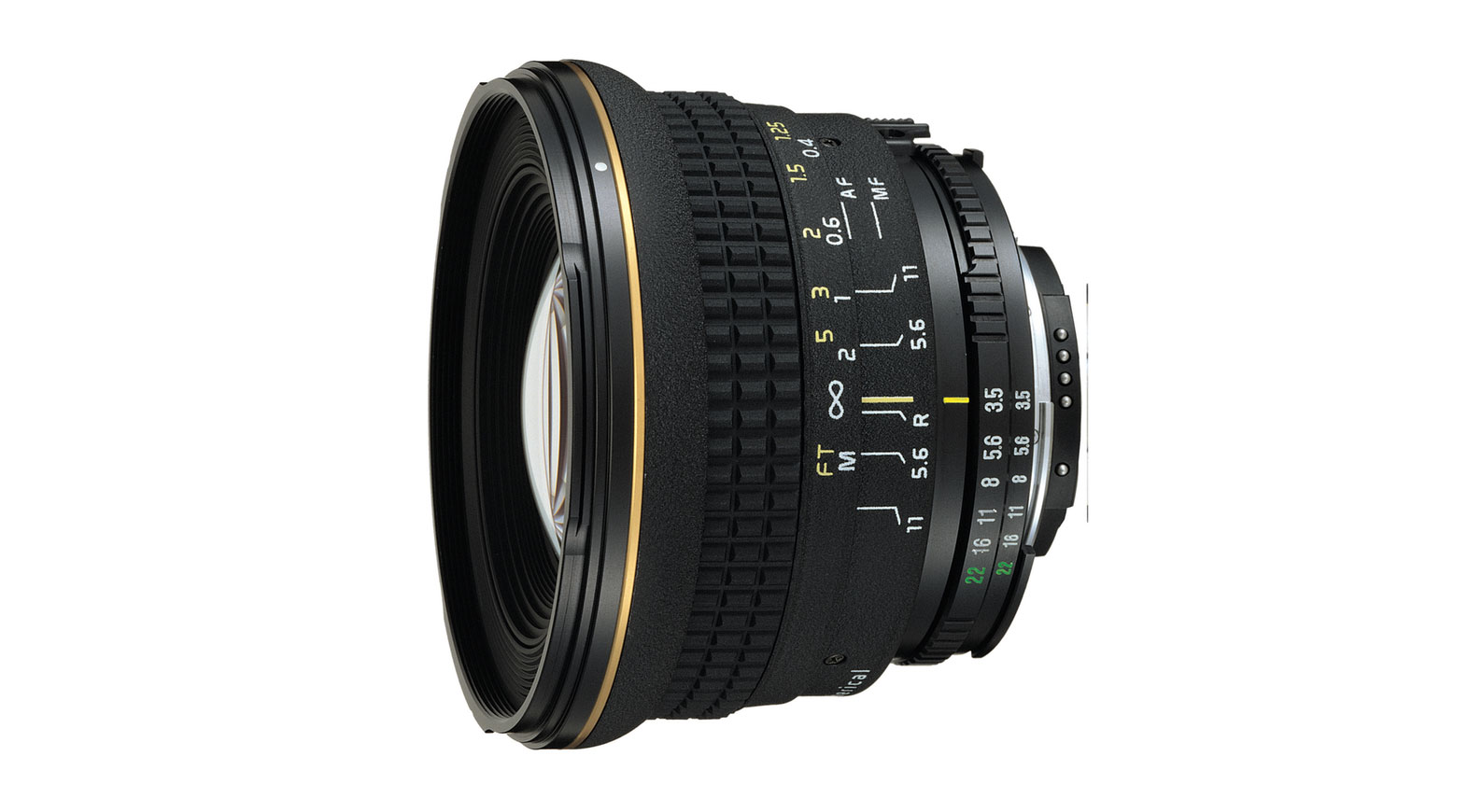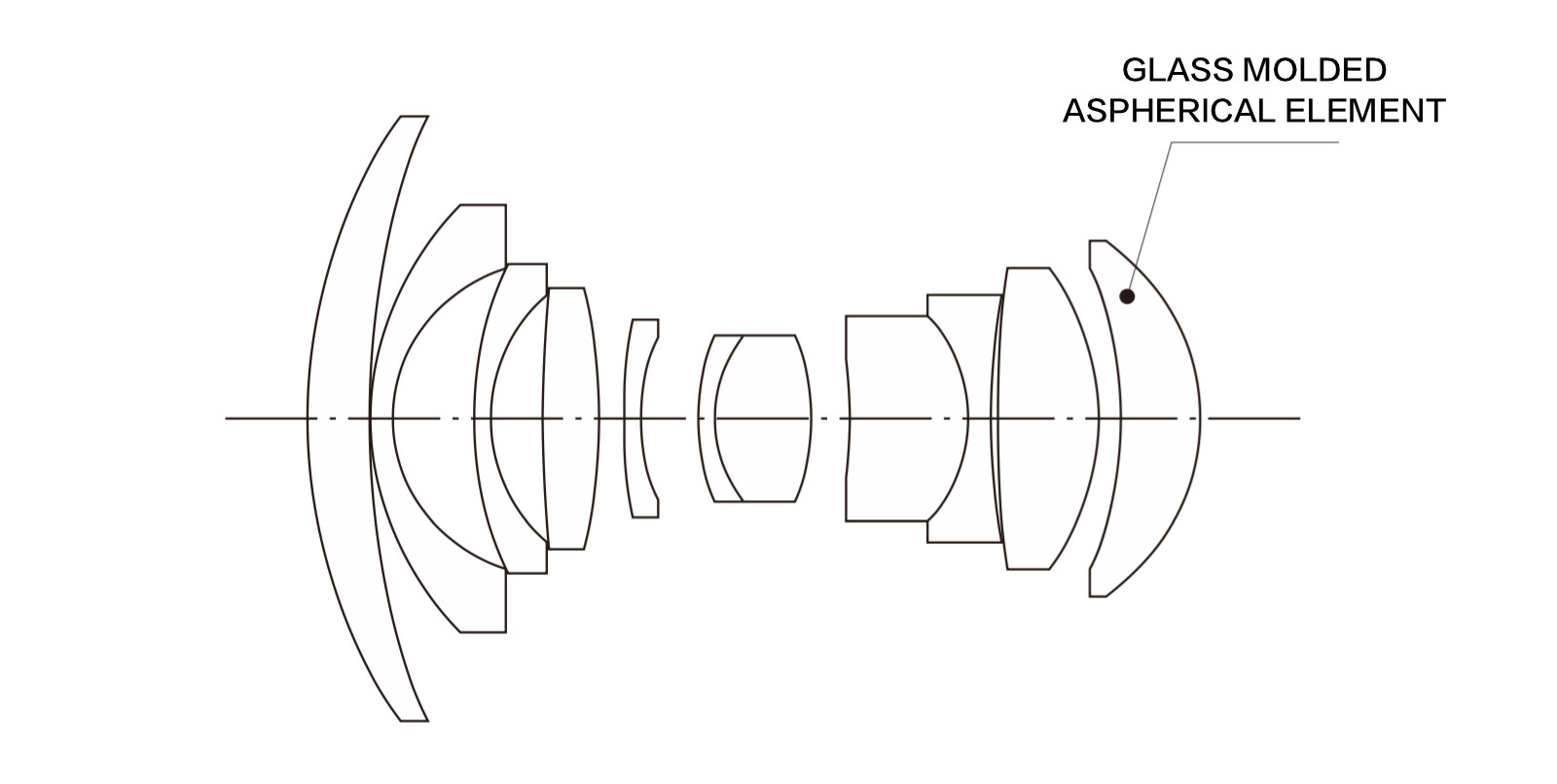 Additionally, this model was the accumulation of trailed and tested optical design, manufacturing know-how and evaluation methods brought forward by Tokina. No doubt in regards to full size cameras of today with over 30MP and 50MP image sensors, the lens may struggle with surrounding image quality. However, I believe it demonstrated a sufficient functionality for 10MP class cameras at the time of its release 27 years ago.
Specifications
Model
AT-X 17 AF
AT-X 17 AF PRO
Focal Length
17mm
17mm
Maximum Aperture
f/3.5
f/3.5
Minimum Aperture
f/22
f/22
Construction E/G
11 elements in 9 groups
11 elements in 9 groups
Angle of View
103°40'
103°40'
Minimum Focusing Distance
0.25m
0.25m
Aperture Blades
7
7
Filter Size
72mm
77mm
Dimensions
80x81 mm
84x57 mm
Weight (w/o package)
400g
435g
Lens Hood
Built-in
BH-773
Mount
Canon EF
Sony/Minolta A
Nikon F
Canon EF
Sony/Minolta A
Nikon F