Kenko Tokina Co., Ltd. is proud to announce the sales release of the Tokina SZ 8mm F2.8 FISH-EYE lens for Canon EF-M camera mounts.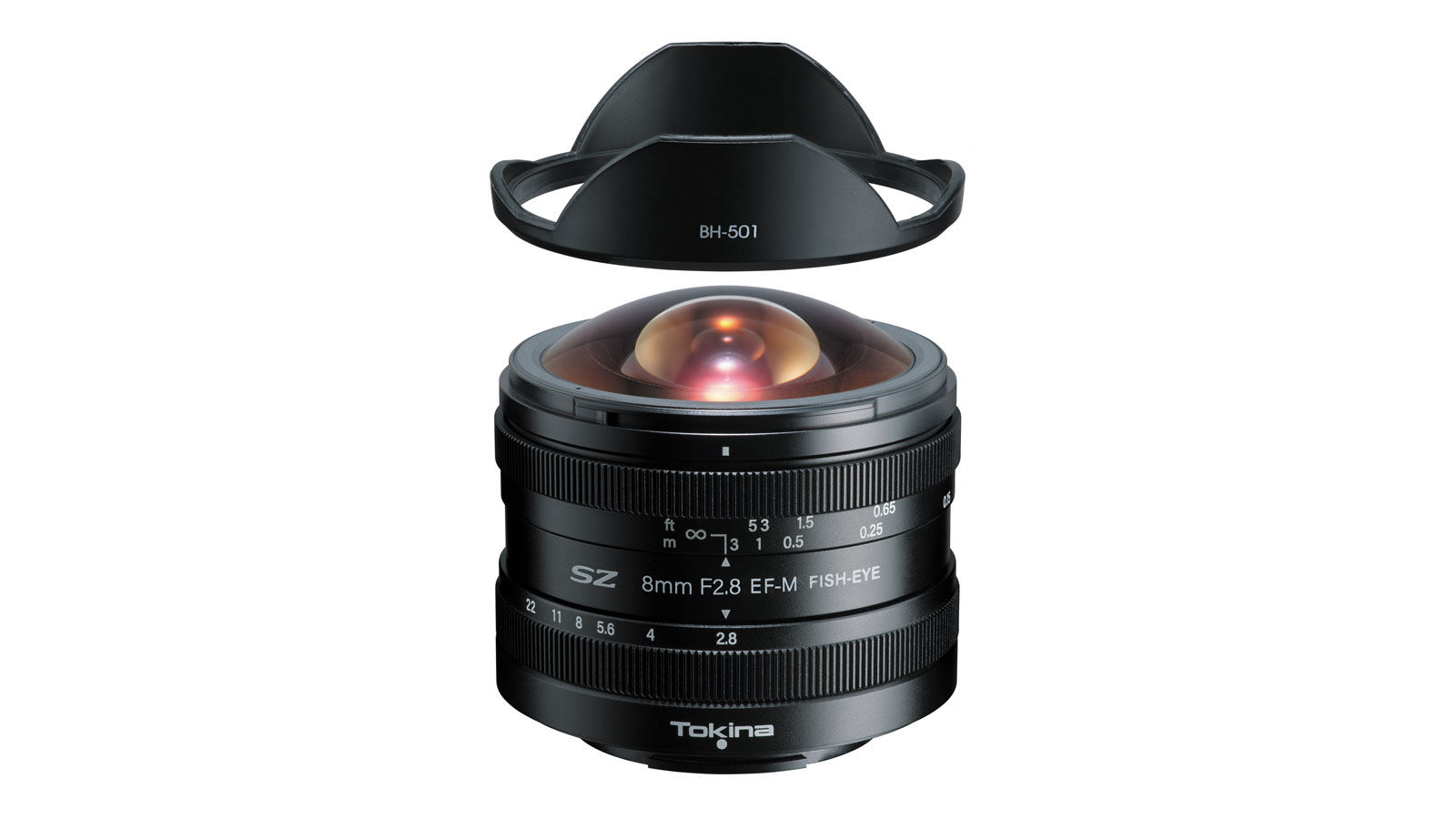 Sales will commence on August 16, 2022.
The Tokina SZ 8mm F2.8 FISH-EYE is a compact and lightweight fast, ultra-wide prime, manual focus, full-frame fisheye lens designed exclusively for APS-C sensor mirrorless cameras. The line-up includes models for Fuji X, Sony E APS-C and Canon EF-M size camera mounts. Emphasized perspective and unique distortion makes this lens attractive for both still photographers and videographers.
With this lens photographers will obtain an exclusive chance to shoot with a ultra-wide angle lens that haven't been existed before among the current lens for Canon EF-M mount mirrorless cameras.
Highlighted Features
Lightweight (280g) and compact (overall length 52mm) construction.

Fast f/2.8 lens for compact APS-C sensor mirrorless cameras.

High quality built and sophisticated exterior design.

Clickless aperture ring for smooth operation in video shooting.

Minimum focus distance of 10cm to include close-up objects in front of a wide background.

Detachable bayonet type hood to use with full-frame mirrorless cameras for achieving circular fisheye effect.
---
ABOUT TOKINA
As a part of Kenko Tokina Co., Ltd., Tokina has an optical manufacturing tradition that dates back to 1950s. Tokina specializes in high-quality lenses for today's digital single lens reflex (DSLR) and mirrorless cameras.
Kenko Tokina Co., Ltd. | Tokina Dept. International Division