We are glad to announce the winner for Tokina Monthly Photo Contest 2022 May edition that we are running inside Facebook Tokina Lens Photo Community!
Thanks to all members of the community and please join us in cheering Martin Wacker (Germany) with his shot "World of Tomorrow". Our warmest congratulations!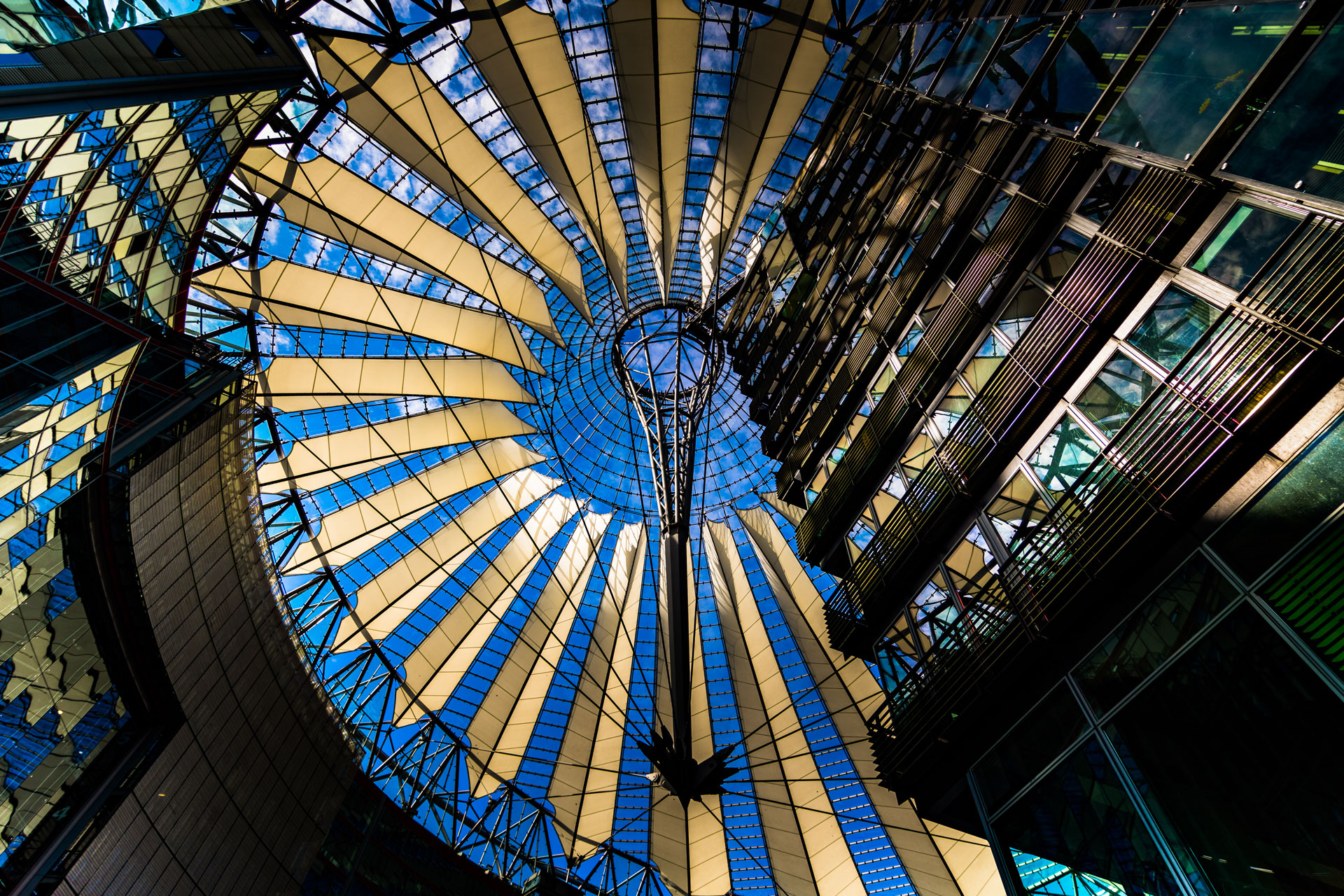 Photographer: Martin Wacker
Title: "World of Tomorrow"
Shooting location: Sony Center, Berlin, Germany
Camera: Nikon D7200
Lens: Tokina AT-X 124 AF PRO DX (12-24mm f/4)
Photographer's comments:
"The Sony Center, located at the Potsdamer Platz in Berlin, is celebrated as an iconic landmark and brings together all the vital elements of a vibrant enterprise and cultural collective in a microcosm of the city. Edgy and dynamic, while also business-minded, welcoming and efficient. It manages to be both classical and avant-garde, both local in character and global in scope. The iconic 4,000m2 vaulted roof covering the central open area between the main buildings was engineered and built by Waagner-Biro using steel, glass and translucent fabric."
Join Tokina Lens Facebook Photo Community - Official!
If you are a Tokina lens user, regardless of being a beginner, amateur or professional, join Tokina Lens Photo Community - Official - the global platform created on Facebook by Tokina for photographers all around the world who shoot with Tokina lenses. Share you photos, upgrade your skills, exchange your experience, get inspired, learn about Tokina lens performance and explore your potential.
---
ABOUT TOKINA
As a part of Kenko Tokina Co., Ltd., Tokina has an optical manufacturing tradition that dates back to 1950s. Tokina specializes in high-quality lenses for today's digital single lens reflex (DSLR) and mirrorless cameras.
Kenko Tokina Co., Ltd. | Tokina Dept. International Division