We are glad to announce the winner for June Edition Tokina Monthly Photo Contest that we are running inside Facebook Tokina Lens Photo Community!
Thanks to all of you for your participation and please join us in cheering Pinakin Trivedi with his shot featuring the greatest show on the earth by mother nature. Congratulations!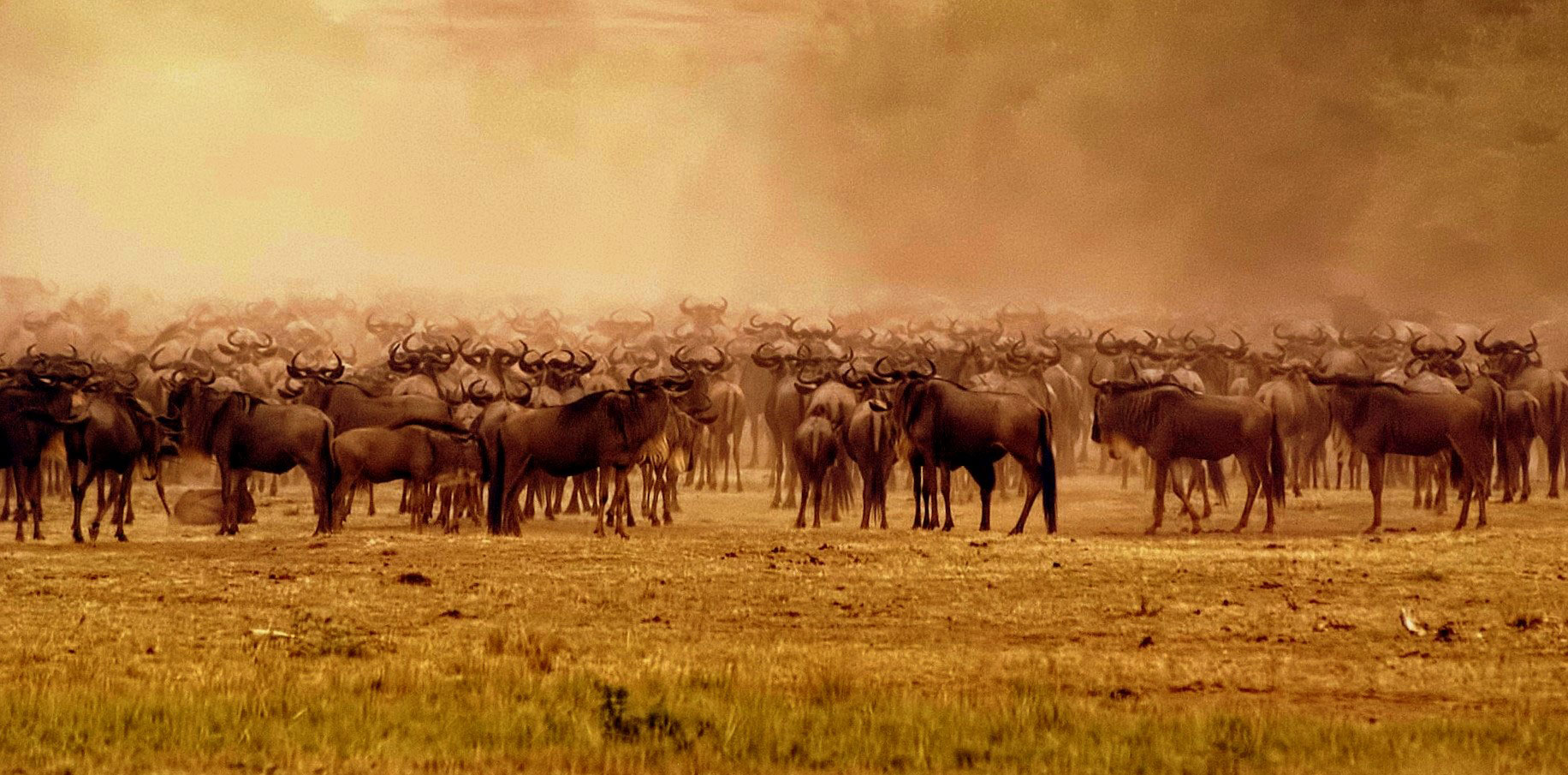 Photographer: Pinakin Trivedi
Title: "Epic of nature"
Place: Masai Mara,Kenya, East Africa
Camera: Nikon D80
Lens: Tokina AT-X 840 f/4.5-5.6 D (80-400mm)
Photographer's comments:
I had dream of shooting The Great migration-"The greatest show on the earth by mother nature".This image was captured on the bank of Mara river near observation hill at Masai Mara, Kenya,Africa.I had kept camera on the bean bag at window panel to photograph this herd of about 10,000 wildebeest & zebras before they crossed Mara river. The sky was overcast and light was poor. In dusty atmosphere, evening light was perfect for this environmental wildlife photo. Tokina AT-X 80-400mm is small, easy to use and handle telephoto lens. Thank you Tokina for capturing this magic moment, which was once in a life time experience.
500px: http://500px.com/pinakintrivedi
National Geographic YOURSHOT: https://yourshot.nationalgeographic.com/profile/64909
Join Tokina Lens Facebook Photo Community - Official!
If you are a Tokina lens user, regardless of being a beginner, amateur or professional, join Tokina Lens Photo Community - Official - the global platform created on Facebook by Tokina for photographers all around the world who shoot with Tokina lenses. Share you photos, upgrade your skills, exchange your experience, get inspired, learn about Tokina lens performance and explore your potential.
---
ABOUT TOKINA
As a part of Kenko Tokina Co., Ltd., Tokina has an optical manufacturing tradition that dates back to 1950s. Tokina specializes in high-quality lenses for today's digital single lens reflex (DSLR) and mirrorless cameras.
Kenko Tokina Co., Ltd. | Tokina Dept. International Division