We are glad to announce the winner for Tokina Monthly Photo Contest 2023 June edition that we are running inside Facebook Tokina Lens Photo Community!
Thanks to all members of the community and please join us in cheering Teeravat Limwongse (Thailand) with his shot "Looking up art". Our warmest congratulations!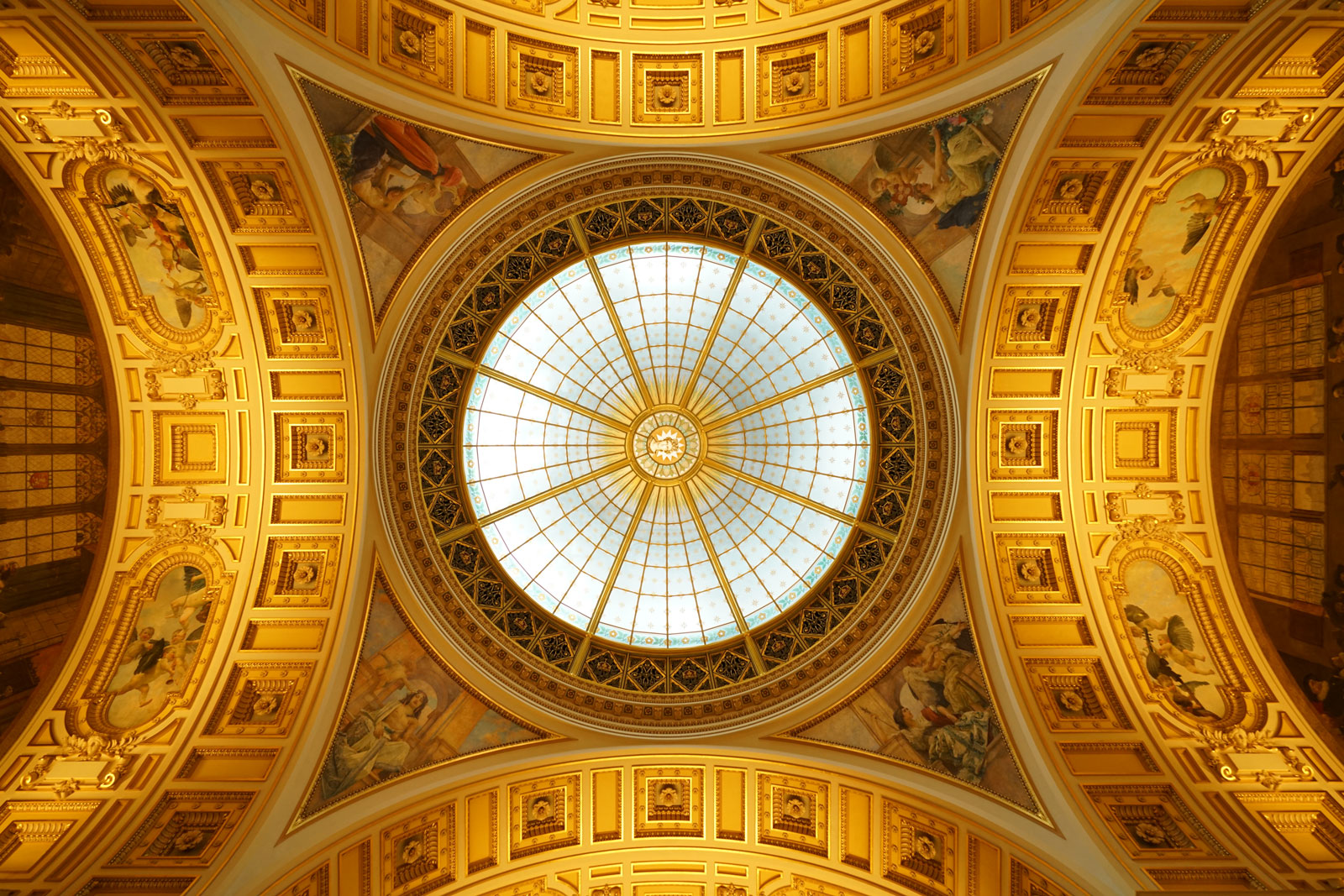 Photographer: Teeravat Limwongse (Thailand)
Title: "Looking up art"
Shooting location: Národní museum (Czech republic National Museum, Prague)
Camera: Sony A7R2
Lens: Tokina FíRIN 20mm F2 FE MF
Photographer's comments:
"When visiting any nice place, I always look up for the ceiling decoration. Never disappointed me in every places I visit. This image is one of my many ceiling images. I always use my mobile phone to be supporter of camera then put camera sight straight up perpendicularly to the floor, without the phone, it is impossible to make it perfectly flat as EVF of camera tilt the camera when laying down. It is a bit proud that after I done taking this photo, other photographer took same angle like me (but she didn't lay her camera down on the floor). Tokina FíRIN is my chosen one as it is properly wide enough for my objective. All over the image are sharp and hold all detail more than my eyes can see. I used Tokina for more than 20 models since 20 years ago and this is the best image renderer lens Tokina I ever had (I think it surpasses my AT-X 16-28, that used to be my best lens). National museum in Prague can be an all day exploration for you. Please visit once when you are in Prague."
Join Tokina Lens Facebook Photo Community - Official!
If you are a Tokina lens user, regardless of being a beginner, amateur or professional, join Tokina Lens Photo Community - Official - the global platform created on Facebook by Tokina for photographers all around the world who shoot with Tokina lenses. Share you photos, upgrade your skills, exchange your experience, get inspired, learn about Tokina lens performance and explore your potential.
---
ABOUT TOKINA
As a part of Kenko Tokina Co., Ltd., Tokina has an optical manufacturing tradition that dates back to 1950s. Tokina specializes in high-quality lenses for today's digital single lens reflex (DSLR) and mirrorless cameras.
Kenko Tokina Co., Ltd. | Tokina Dept. International Division