Kenko Tokina Co., Ltd. is pleased to announce the sales release of Tokina atx-i 100mm F2.8 FF MACRO. The Tokina atx-i 100mm F2.8 FF MACRO is the second renewed long seller AT-X M100 PRO D Macro model to fit contemporary DSLR cameras in newly launched atx-i series.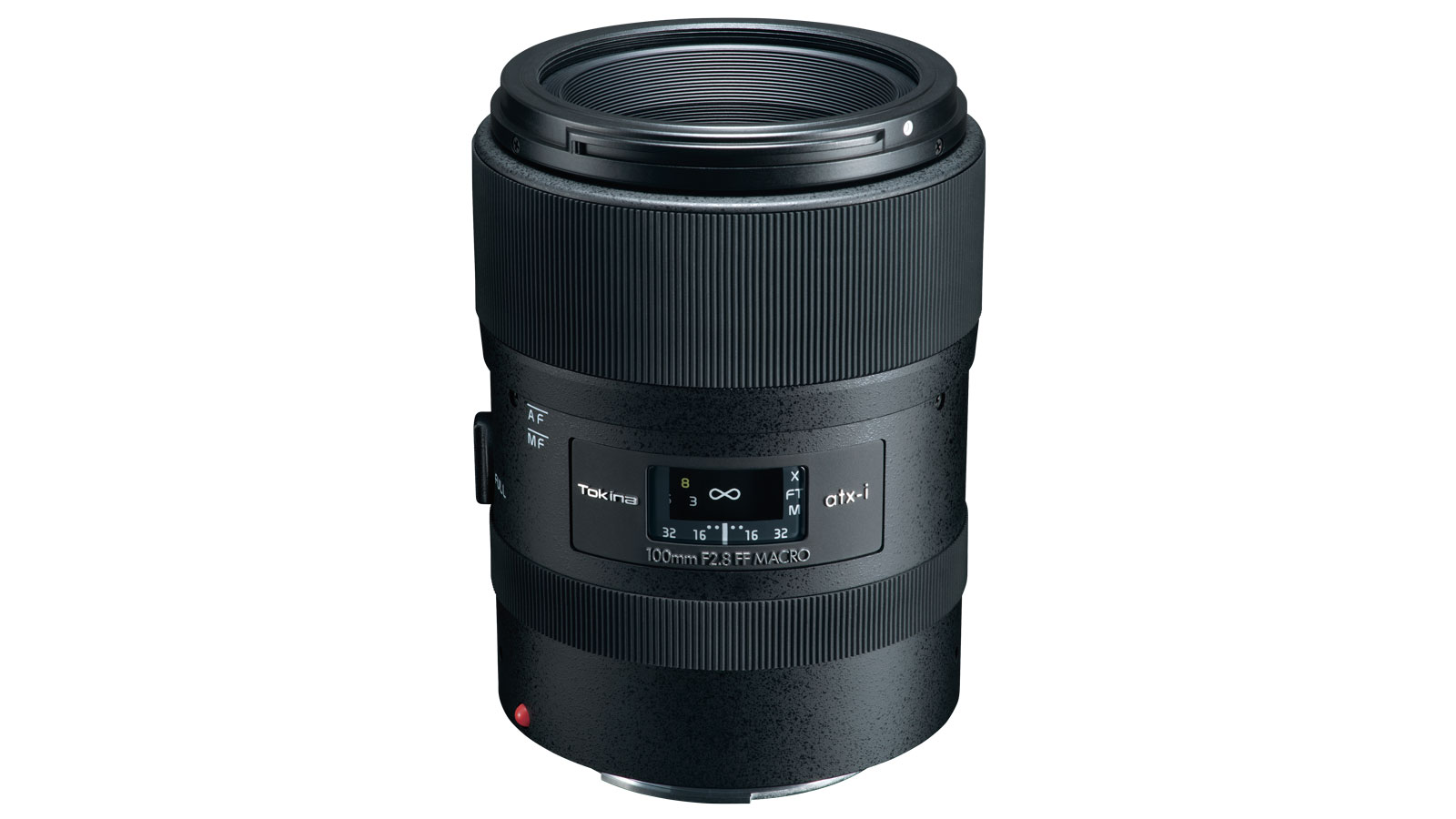 Sales will commence on December 6, 2019.
Based on widely popular AT-X M100 PRO D Macro model new Tokina atx-i 100mm F2.8 FF MACRO is designed and optimized for contemporary APS-C sensor DSLR cameras in terms of improved specifications and renovated design for distant landscape, environmental portrait and macro photographers in mind.
The Tokina atx-i 100mm F2.8 FF MACRO features two models to fit Nikon F and Canon EF mounts.
High-Lighted Features
Compact and lightweight design.
Life-sized (1:1) reproduction at 30 cm.
Extremely high corner to corner resolving performance and almost zero distortion.
Beautiful bokeh with almost circular-shaped background highlights for portrait shooting thanks to classical extending barrel focusing system.
A focus range limiter switch for effective focusing routine.
The direction of the manual focusing ring matches the proprietary direction of Nikon and Canon lenses.
Manual aperture ring (Nikon F mount only) based on the standards of Ai AF Nikkor D-Type lenses* to use with wide variety of cameras including old Nikon film cameras.
One-touch focus Clutch mechanism to switch between autofocus and manual focus easy.
* When used with Nikon DSLRs that do not have a focus motor in the camera body like D3000 and D5000 series only MF mode is available.
EAN code: 4961607634455 (for Canon EF mount).
EAN code: 4961607634462 (for Nikon F mount).
---
ABOUT TOKINA
As a part of Kenko Tokina Co., Ltd., Tokina has an optical manufacturing tradition that dates back to 1950s. Tokina specializes in high-quality lenses for today's digital single lens reflex (DSLR) and mirrorless cameras.
Kenko Tokina Co., Ltd. | Tokina Dept. International Division