CP+ is the biggest photo and imaging show in Asia, a comprehensive exhibition that pursues to push for evolution in all aspects (technology, culture and industry) of camera and photo imaging. Every year, it collaborates with the international City of Yokohama to give a mutual contribution to the development of the photo imaging culture and evolution.
As for previous editions, this year as well Kenko Tokina Co.,Ltd. is going to take part in CP+2019 exhibition, getting you a peek into the latest news from our brands, along with our most popular products to be tried, tested and experienced.
Particularly, at Kenko Tokina booth you will find:
Tokina Touch&Try corner
A great chance to try on all Tokina lenses, including recently released new models, and catch up with the latest news from Tokina line-up.
Filters corner
A comprehensive display of filters to show you all filters' creative potential. Ask our photographers here for any question that pops in your head.
Smartphone accessories corner
Step by this corner to pick and try on the spot our best-seller clip lenses and smartphone accessories right on your smartphone.
Telescopes and binoculars corner
For those looking for binoculars, monoculars, astronomical telescopes and tracking platforms, etc., this is the right corner to try first hand our high-quality optical equipment for your daytime or astronomical observations.
International Filters Photo Contest (IFPC) 2018 awarded works exhibition
Here we will exhibit the winning photographic works of our IFPC (2018 edition).
Outlet sales booth (2F Annex Hall)
We will also host an outlet sales booth, a great opportunity to purchase our products at an exclusive low price.
We can't wait to meet You at our Kenko Tokina booths.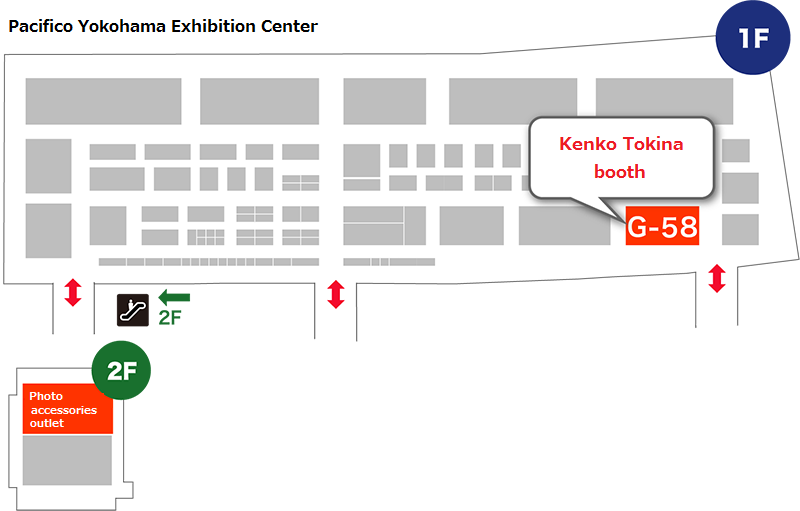 ---
ABOUT THE EXHIBITION
Kenko Tokina Booth @ Exhibition Hall (1F), booth #G-58
CP+2019 exhibition: Feb. 28th (Thu) ‒ Mar. 3rd (Sun), 2019
Opening time: 10.00 ‒ 18.00 (17.00 on final day)
Press time: 10.00 ‒ 12.00 on Feb. 28th (Thu)
(Special invitees, Official Press, Press time invitation ticket holders only)
Location: Pacifico Yokohama (Exhibition Hall, Annex Hall, Conference Center/Osanbashi Hall)
Admission Fee: 1,500 yen (tax included) (Free with web pre-registration)
No admission fee is required for up to elementary school students and for disabled people.
---
ABOUT TOKINA
As a part of Kenko Tokina Co., Ltd., Tokina has an optical manufacturing tradition that dates back to 1950s. Tokina specializes in high-quality lenses for today's digital single lens reflex (DSLR) and mirrorless cameras.
Kenko Tokina Co., Ltd. | Tokina Dept. International Division