Director/Screenwriter/Producer: Imai Fumihiro
Film Director: Masayuki Nakazawa
Cast:
Kenji Mizuhashi (as Kohta)
Kumi Takiuchi (as Kohta's ex-wife)
Kazuki Otomo (as Kohki) etc.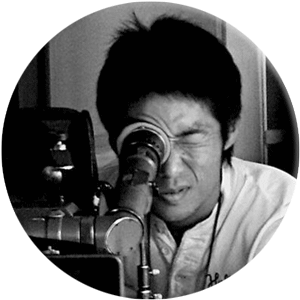 I used Tokina FÍRIN 20mm F2 FE MF for many scenes as the widest angle lens while shooting "Kazoku Dessin". In all scenes shot with gimbal FÍRIN 20mm was used. This lens is so compact and lightweight, it helped me a lot when filming long scenes. Personally, I do not like perspective effect that super wide angle lens can create by capturing subject from low or high angle, so I shot mostly horizontally. Surprisingly, FÍRIN 20mm F2 FE MF performs very low distortion, resulting in natural, almost no distortion footage that is not common for other super wide angle lenses. Fast aperture F2 and quite comfortable tension of the focus ring made my shooting routine easy and efficient.
By Masayuki Nakazawa, Film Director
Story
Kohta is a former gangster, who works at his girl's pub. One day his ex-wife's son Kohki comes to him and informs that his mother was involved in a traffic accident and asks if he could call mother's name hoping her consciousness will return. He had not seen his former wife for 10 years. Being obsessed with the memories of the past Kohta calls her name with no results. The wounds of his heart had not yet been healed. Kohki's father who feels no good about Kohta tells his son to never meet him again. However, Kohki starts to admire Kohta.
The next day Kohki and his father have a fight due to some insignificant reasons which triggers Kohki to know his birth secret. Being upset with family problems Kohki hurts his friend and gets possessed by the charm of violence.
Road show starts from March 21, 2020 in all major cinema theaters of Japan.
Movie official WEB site.
---
ABOUT TOKINA
As a part of Kenko Tokina Co., Ltd., Tokina has an optical manufacturing tradition that dates back to 1950s. Tokina specializes in high-quality lenses for today's digital single lens reflex (DSLR) and mirrorless cameras.
Kenko Tokina Co., Ltd. | Tokina Dept. International Division